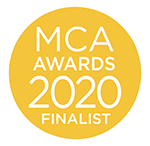 One of Mason Advisory's early recruits, Stephen has quickly established himself as a key character in the business. With an analytical mind, and sharp commercial acumen, his expertise covers sourcing, organisational design and IT operating models. His quiet, yet reassuring confidence, and honest communication style is valued by colleagues and clients alike.  
He has delivered value for clients through increasingly complex assignments from: delivering a technology transformation programme for a UK sporting governing body; to taking a lead role in operating model development for a government department. 
Stephen's sporting background as a semi-professional and youth international footballer have undoubtedly shaped his approach to consulting life, instilling a strong sense of teamwork and an appreciation of the need for sheer dedication and commitment. It is this ethos that has helped him strive for continuous improvement of his skills and knowledge.  
Stephen's relatively short consulting career to date has seen him develop into an accomplished professional and aged just 30, he has a very bright future indeed.