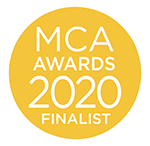 IBM iX and The Talks at Cannes Lions
Content is everywhere, and typically the problem is not creating it, but making your content searchable and available to users whenever, however and wherever they want it. Ascential's Cannes Lions is no exception, with their library of inspiring content from celebrated speakers at the annual Festival of Creativity.   
IBM iX were tasked with creating a new experience for the Cannes Lions audience which would better allow users to access the insights they want and generate new conversations. In response, we designed and developed The Talks@Cannes, a cognitive video search platform which ingests all the talks from the 2018 festival and the upcoming talks from 2019 as they happen.  
On this platform, users are able to search videos using natural language and ask questions relating to their business. The recommendations are designed to take them directly to the most helpful scenes in videos for a personalised and useful experience. The interactive platform uses IBM Watson Media to understand and learn unstructured speech from each video. Watson Discovery then takes this data and through AI, understands the context of their search and begins the video at just the relevant scenes. Afterwards, it encouraged users to watch more through contextually relevant playlists. IBM iX brings this technology together to ensure a slick, hyper-personalized video viewing experience for the Cannes Lions audience for those at the festival and for their digital pass holders to access globally. 
The project was delivered by a lean, multidisciplinary team of UX and visual designers, interactive developers, AI developers and agile delivery consultants who completed the project within 7-weeks. Our approach was to deliver through agile and introduce the Cannes Lions team to new ways of working, with weekly sprints working directly with the Cannes Lions nominated Product Owner and design teams. The end-to-end delivery of the project progressed as followed: 
Defined the strategy – We created a delivery roadmap aligned to business goals, underpinned by a to-be technological architecture that delivered new capabilities to both internal and external users.
Designed the experience – Using IBM's Enterprise Design Thinking, we achieved human-centred design to provide the optimum user-experience when searching and viewing content from Cannes Lion festival. 
Developed and delivered – Full-stack development from integrated back-end connected to existing technology landscape and Watson Services to the front-end digital experience.
Defined the end-to-end governance delivery model to ensure clear roles, responsibilities and project outcomes between both the Cannes Lions and IBM teams.  
The core objective of this project was to enable users of the Cannes Lions platform to unlock the value and insight of the talks from the festival all year round. Through AI-driven hyper-personalisation, we were able to create a solution that uses the latest technologies and cutting edge, human-centred design. Users of the platform are now able to quickly and easily search for content using natural language queries. The tool enables them to spend less time looking for content, and more time discovering important insights which they can use in their work and beyond.  
View the IBM profile in the MCA Members Directory.