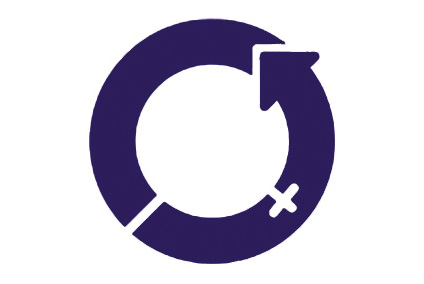 International Women's Day celebrates the social, political and economic achievements of women while focusing our attention on what still needs to change. The theme across many of the events taking place across the world is 'Inspiring Change', a title to really push this agenda of further action.
This theme looks back at the original International Women's Day and what it stood for in the 1900s. It was a tool for pushing change in a very different world to the one we live in now. Important topics were not just equality, but the ability to hold public office and to influence the way countries are run. Celebrating these advances is a clear aim of International Women's Day, however 'Inspiring Change' reminds us of just how far there is to go.
Within consulting, the advancement of women is something of a problem. Although women are generally happy with the opportunities for advancement within consulting, (81% rated this as good or very good compared with 67% of men[1]) we know there are fewer women in the more senior roles. This could well be down to the work/life balance consulting offers. Women, again, are more likely to cite this as a reason for wanting to leave the career (63% of women compared to 39% of men).
With the rise of the digital age, the opportunities for flexible working have increased in many professions. This should translate to fewer hours being spent away from home and less travel (more significant factors in women wanting to leave management consulting). But can flexible working become a widespread reality in the consulting world? MCA research shows that clients overwhelmingly don't mind if their consultants are working flexibly, (84% of respondents said that the impact of flexible working on purchasing decisions was positive or neutral[2]) their major concern is gaining the right expertise. However, demanding clients will always want to come first, projects will run outside of a 9 to 5 day and travel to client site is a necessity, which can make the stability of working on the client side more attractive for some (42% of women want a reduction in time spent away from home in the next three years compared to just 33% of men, rising to 54% of women in their fifth year of consulting compared to 44% of men).
At the MCA we are holding an event on Thursday 6 March to discuss women in consulting and what the future in this time demanding career holds for them. The event will include a key-note presentation from Rachel Barton, Managing Director at Accenture, as well as a panel discussion with Rachel Sanders, Director at AECOM, Lesley Wilkin, Managing Director at Hay Group and Claire Kennedy, Managing Director at PPL Ltd.
The session will explore the barriers within consultancy; are there things that should be changed to ensure the best people are able to remain within management consultancy? With most MCA member firms saying that recruiting and retaining female consultants is one of their top Business priorities, this is a key event for the whole consulting industry.
For more information and to register for this event, please click here.