Lately we've been hearing a lot about tech. Tech's disrupted 'this' industry and will disrupt 'that' industry.
Working in PwC's Emerging Technologies practice has allowed me to experience being at the forefront of this. The team focus on technologies that are 2-5 years away from being adopted by the enterprise, but can be tested and piloted today. These technologies include 3D printing, Augmented reality, Automation and the Internet of Things. This has given me an insight into part of what the future holds and it's exciting!
Looking at the retail sector, technologies have changed more than just how retailers allow customers to buy their products. They have allowed new methods of engagement, new platforms for customer service, and new channels to market and advertise through.
So what's new in tech and retail?
One of the latest potential 'game changers' is the introduction of 'beacons'. This emerging technology allows apps to recognise when a device (such as your mobile) is near a small wireless sensor called a beacon. The beacon can then send targeted promotions or messages to your device and vice versa using Bluetooth Low Energy (BLE).
Regent Street is one of the first shopping districts in Europe to embrace the technology as part of a £1bn modernisation programme. Whilst sharing more information about yourself is not on everyone's to-do list, 'beacons' make it possible for consumers to receive specific offers and promotions on brands and products that they're interested in.
So, what else do emerging technologies have in store for retail? Recently, Westfield Shopping Centre in London hosted a '24-hour Fashion Hackathon' where tech geeks and fashion experts spent a day creating an app that might just change the way we shop forever. The contest was won by a team that created an app called SkipQ, which allows customers to pay for items without queuing.
Other 'disruptors' include wearable technologies such as Apple's Watch and Fitbit's Flex. The Internet of Things allows a range of devices to communicate with one another via the internet. Together these emerging technologies make it easier for consumers to receive targeted promotions and can reduce the time they spend looking for products online.
What does this mean for consultants?
As emerging technologies continue to disrupt established business models, retailers must adopt and embrace these technologies. Consider what happened to Blockbuster as a consequence of not embracing technology. By not reacting quickly to changes in technology, its business model wasn't able to compete with the likes of Netflix.
Those of us with a digital or retail focus have a responsibility to keep our clients up to date with the latest technologies and trends. We have to try and help clients remain ahead of the curve by working with them to become agile enough to keep up with the rapidly changing trends technologies help to create.
Who knows what's next. The future is exciting!
---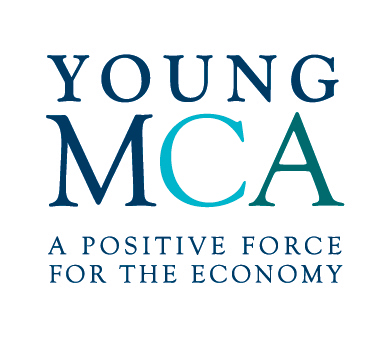 Written by Jasnam S Sidhu,Consulting Associate at PwC, for the Young MCA Update.