Martin Chalmers, Head of Consulting at BAE Systems Applied Intelligence, says that 2014 was positive for consulting and that BAE Systems has benefited from growth in the public sector.
We, like many of our competitors, are hiring more people to meet client demands. Getting the right mix of people who have core consulting capabilities, and are also able to think in different, modern and challenging ways, is really important."
Even as the 'purdah' period approached, departments and agencies seemed to want to "get on with
things". For BAE Systems Applied Intelligence, this was especially noticeable around the SIAM (service integration and management) model, where they provide an intermediate management and advisory tier between government departments and multiple suppliers, especially in IT.
"The SIAM model has already helped government organisations unlock the benefits of multisourcing, both saving money and transforming service. We are now seeing the model evolve in new ways. To take just one example, for those seeking to improve or insource their management capability, it can offer a staging post with an opportunity for real knowledge and capability transfer."
Martin notes that the creation of the Government Digital Service has produced a greater appetite for Digital solutions across government – with more collaboration starting to happen. "There's more cross- government working, integrated at a process, people, systems, and customer level. There has been a great deal of work done on open data and we've been at the heart of that, helping government to understand the potential for improving services and empowering citizens through making more information openly available. Successful initiatives like TfL's bus app have come about as a result of the open data push.
"Of course, the greater appetite also comes
with a greater desire to see real delivery and real financial returns."
The principal risks that Martin sees on the horizon for consulting are those of uncertainty, for example around the Eurozone.
However, he also sees significant opportunities. "The Digital Revolution has only just begun really – in both the public and private sectors. We are doing lots of work in this area on everything from open data to, conversely, data privacy and security.
"Much of the Digital transformation is yet to come. Just think of the potential of the Internet of Things for example. Government and other large organisations are facing constant forces of change. This is unsettling and they are looking for consultants who can guide them in embracing that disruption with confidence. So we are now helping our clients realise the full potential that Digital interaction and data analytics can offer.
"Perhaps most importantly of all, everything about this, from the front office to the back, has to work for people. That's why we're putting human-centred design, alongside data science and Digital security, at the heart of everything we do: to make us – and our clients – more innovative and responsive to the potential of Digital to drive operational cost reduction and transform the lives of customers and citizens."
---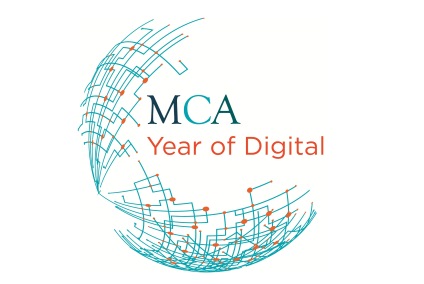 Martin Chalmers, Head of Consulting at BAE Systems Applied Intelligence, was interviewed for the MCA report 'UK Consulting Industry Statistics 2015', and as part of the MCA Year of Digital.