Joe Wilde's excellent recent piece on Digital emphasises its potential to change the world. But Digital is also important because it can help firms honour old promises.
For many years it has been widely acknowledged that for businesses to optimise their performance, they need flexible structures. Firms should be "flat", non-hierarchical, with devolved centres (of location, function, expertise) which can combine tactically to address emerging problems.
Easy to articulate. Hard to do.
One inhibition is the issue of control. It is good theory to promote autonomy in staff and functions as a route to business efficiency, innovation and accountability. But in practice many corporate centres, with their focus on cost control and the bottom line, find it difficult to "let go".
But recent studies show that business devolution is becoming more widespread.[1] Digital is promoting this trend. In the past, the corporate centre worried that in giving greater freedom to business functions it would lose control and only see problems in retrospective and imperfect performance data. But Digital is real-time. It can provide information on what is happening in a business now, on everything from staff performance, to supplier invoices, customer payments and other cash-flows. And Digital improvements mean databases are more intelligent, able to interrogate inputs and make allowances for human sloppiness.
These Digital capabilities allow decision-makers to shift resources around and respond to emerging realities swiftly, backing the successes and closing down the failures of their devolved environment.
Another longstanding concept in business theory is the networked firm. Businesses, the theory suggests, should participate in reasonably open, value-creating alliances, which may even include competitors. Again, Digital provides the basis for communities of business allies to engage in automated and secure data exchanges.
The prime business determinant should, of course, be the oldest piece of theory of all. Putting the customer first. And whether businesses genuinely did so in the past, now they have no choice. Many firms use Digital, especially Big Data analytics, to try to anticipate customers' needs. But even for those who don't, data is already a two-way street. Consumers have more information than ever before on businesses, increasing price and service demands. They can discuss products on social media, enhancing or degrading brand value. Firms that do not devolve power to local and functional operations that are able to adapt more swiftly to customer demands than remote centres can, or who do not work with other parts of the value chain to respond comprehensively to customers' increasingly complex needs, will struggle.
All this places new demands on business leaders. And old ones too. They need to respond to Digital seriously and understand its potential. But by using Digital capabilities to realise longstanding business paradigms they can start to focus on what they should be doing. After all, devolution works best in a framework of principles, where it is defined by the expectations of a competent centre. Networks require skilled diplomacy to succeed. Business leaders should be exploiting Digital to manage their businesses well: to support, facilitate and sponsor internally, and to build alliances externally.
In other words, the role of leaders in the Digital Age is an ancient one. To lead.
---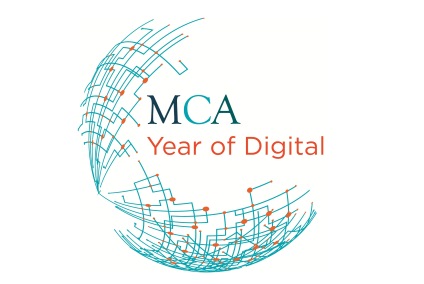 Written by Paul Connolly, Director of MCA Think Thank, as part of the MCA Year of Digital
---
[1] See The Third Industrial Revolution, Jeremy Rifkin, Palgrave Macmillan, 2011, p. 115; Internet and Society, Christian Fuchs, Routledge, 2008; and Mobile Service Industries, Technologies, and Applications in the Global Economy, Susana de Juana-Espinosa, Jose Antonio Fernandez-Sanchez, Encarnacion Manresa-Marhuenda and Jorge Valdes-Conca (eds), IGI Global, 2012, pp. 294-97