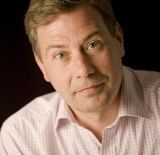 Mark Fearn helped found The Berkeley Partnership in 1990, a company which, last year, came 9th in The Times 100 Best Small Firms to Work For. Over the last 25 years he's seen the increasing importance to success of relationships and value delivery…and the rise of PowerPoint.
How did you become a consultant?
I don't have a 'Big Four' background. I was actually working in the insurance sector and was looking for some variety in my career. When a move into marketing fell through I decided to look into the consulting market.
I was lucky to come across a small firm called the Seer Group, a spin off from Deloitte, and it was there that the partners of The Berkeley Partnership met and decided to set up the firm.
What's the biggest change you've seen while working in consulting?
There are so many to mention; consolidation, the rise of procurement, more flexible working arrangements, and buyers being more astute. All those things are big trends that have occurred.
But the thing that jumps to mind – and I know this will sound trivial – is the fact that we don't write consulting reports anymore, everything is done in PowerPoint. It makes a huge difference to how we work these days, we have turned ourselves into a bullet point economy. In my opinion there are times when it works and times when it doesn't work. I think it's very hard to tell a story in PowerPoint as opposed to the old style consulting reports. It's not just a consulting thing – all of our clients do it as well. Even to the extent that this morning we received a request for a proposal from a client which they want to be delivered in a PowerPoint format. I find that amazing.
How would you describe 2012 for The Berkeley Partnership?
We have had a very good year. Relatively, we tend to perform better when times are tough. I think it's because clients go back to focusing even more on value for money and they really want to make sure they drive value from their consultancy spend. I think smaller consultancies often fare better in these circumstances, because they are a bit more nimble and can talk about value more easily than the bigger firms who, by their nature, are looking to sell larger teams to cover their costs.
I personally see some good economic signs right now, not just in our performance but out there in the big wide world too. The recent unemployment statistics show the biggest fall in unemployment figures in over a decade, and while we aren't out of the woods yet, I do see some positive signs: clients are wanting to invest in making changes to their organisations and not just sit still.
2013 may be tough, but I think we will go into it more positively than we did 2012.
The Berkeley Partnership often goes in where other firms have failed. How do you ensure the success of projects?
The relationship is a large part of making a consultancy assignment successful. Listening to what clients want and understanding what they actually need, not just telling them what you think they want to hear.
You need to build trust and integrity in client relationships, letting the client know you are on their side, not just selling them more work. That helps you to get through the hard times, because all challenging projects have difficult patches, but if your client really trusts the people they are working with, they are more likely to stick with them.
In my opinion, you also need to focus on valuable outcomes for the client. Ensuring the delivery of business benefits not just saying "we did it to time and on budget"
As a consultancy you should always challenge yourself. Ask yourself "If this was my money and my organisation would I be spending this money on this consultancy?" If you can answer yes, then you are probably doing the right stuff.
What would your advice be for someone just starting out in the consulting industry?
Two bits of advice; one general piece of career advice – don't specialise too early, take time to find out what you really enjoy to avoid being pigeon-holed as an 'expert' in any particular thing too soon.
The other is more personal advice. Consultancy is a people business so you need to be a good person to do it well. What I mean by that is don't get arrogant or believe that you are better than your client. Remain humble, be generous when taking the credit for things, and act as a good individual. If you do the right thing as an individual you'll be a successful consultant.
For me it's about recognising that we are still very much a people business and you have to work with people as individuals because essentially, that's what the client is buyng: the person, the consultant.