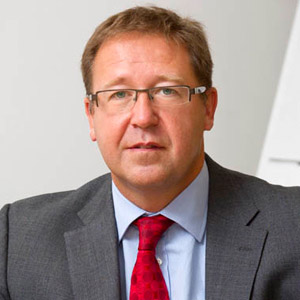 We spoke to Martin Cresswell, Chief Executive at iMPOWER Consulting, about his career in consultancy, what the future holds for iMPOWER and their success at the MCA Awards.
How did you become a consultant?
My background was initially working in the public sector in local government. I trained as an accountant where I worked with a number of local authorities across the country, getting involved in strategic financial planning. Part of my role was also creating outsourcing deals between the public and private sector and through that experience, and with my skill and expertise I was approached by KPMG to move to an advisory consultant position within their firm. The appeal was to work across a variety of local authorities, working with like-minded, energetic people who were committed to improving the public sector.
With iMPOWER you have now won two consecutive MCA awards. What do you feel makes iMPOWER stand out?
In the last 5 years we have tried to create a management consulting firm which is very different. We fundamentally are focused on a particular industry which is slightly different to many of our competitors. Instead of being organised around competencies and skills we are more concentrated on the issues in public sector reform.
We also focused on people and relationships as a key enabler of good consulting and change. Technical competence and skills should be a given, but in my experience what actually differentiates consultants and delivers real change in public services is the way you engage with people. For example, how you relate to people at the front line and how you persuade and encourage them by co-producing their own solutions with them is significantly more effective than what might be called the more traditional consulting approach of just writing reports and giving clients advice.
Victim support is a new area that iMPOWER are trying to work with. Can you tell me a bit more about how you can help here?
Police services are currently focused on catching criminals and preventing crime and less focussed on the impact of crime. Most, if not all of the new Police and Crime Commissioners have victim support as a high priority in their agendas and it is generally felt that the service could be significantly improved. We believe that by using our behavioural change techniques and our insights into engaging with people differently, we can help police authorities have a very different relationship with victims. This would result in helping victims recover from the impact of crime more readily, therefore reducing fear of crime.
What do you think has changed in the time you have been a consultant?
The consulting industry has clearly grown and there has been a shift from people focused consulting to technical skills. I feel the market has moved more towards commoditised services where profit is the major motive rather than quality. I would question whether the value that the consulting industry delivers was more or less ten years ago.
I think we have to be very careful about the value and creativity that the consulting industry provides to our clients. We should only be charging premium prices for premium consulting, and lesser fees for standardised services i.e. the supply of project management.
What does 2013 hold for you?
It is a very exciting time; our business continues to grow and we are moving into new markets, yet it still remains challenging with the fiscal reductions facing the public sector.
I do sense more public sector leaders are starting to embrace new models of public sector delivery and are moving away from continually cutting.
My biggest is hope is that government will start to embrace the issue of the relationship between citizens and the state, rather than talking about localism but deploying only structural solutions. At the moment we are likely to face more situations like we have seen in the NHS; spending lots of money on re-organisation but failing to improve outcomes for patients and citizens. I think government needs to re-thinks its whole philosophy about change. Public services are about people delivering services to people, processes and structure alone will not work.
Do you think your work with underperforming local councils will make them better performing in the long term?
Yes I do, I believe we engage well with councils because employ people who really understand the services that we are trying to improve. What it means is we can actually engage with staff and managers and therefore get better engagement and transfer of skills as we are talking the same language.
I am very lucky to have a bunch of people working for me that have empathy with the public sector. They fundamentally believe in public services and I think that type of thinking makes us work a bit harder to ensure solutions work on a practical basis.
I would stress I think underperforming is harsh – local government is a highly complex environment – more so than almost any private sector company, and so whilst some are no doubt better than others, we should celebrate their successes more to help improve rather than focus on the negative.
What is your advice for anyone in their early years in the industry?
I would say do your research and learn more about consulting. Think hard about what you want to achieve, what's your reason for getting involved in consultancy? Do you have a sense of purpose? The people who are most successful actually have a purpose in what they want to achieve.