Team Leader Consultant of the Year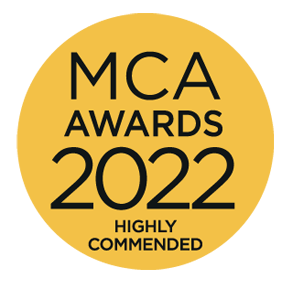 Caroline is an exemplary team leader within PwC's Energy practice. Having spent the past few years delivering organisation-wide transformation programmes for nuclear clients, her leadership style has evolved to help the industry's top organisations grow and achieve their ambitions.
Caroline's current project is at Sellafield – one of the largest, most hazardous, most complicated industrial sites in Europe. She has exhibited flawless leadership, setting the tone, establishing effective ways of working, and ensuring tangible personal development for everyone on her team. Indeed, both PwC and client have commented how this has been the best team they have ever worked in.
Caroline has always seen the value in building teams with consultants from a range of religious, ethnic and cultural backgrounds. She encourages people to be themselves, creating a safe and supportive environment that allows them to do their best work. She embodies a 'one-team' approach, and achieves this through regular wellbeing sessions, 1:1s, and encouraging her team to adopt a healthy work-life balance, all while continuing to deliver huge value for the client.
Caroline is also courageous in how she tackles difficult conversations and situations, giving honest feedback that enables people to develop. Combining this with emotional intelligence and clear direction, she has built an enduring reputation for brilliant leadership, and a wide following of people who want to work on her projects. The bottom line is that she motivates people, brings fun and energy to her teams, and makes them want to deliver a remarkable outcome for our clients.
View the PwC profile in the MCA Members Directory.