Chartered Management Consultant of the year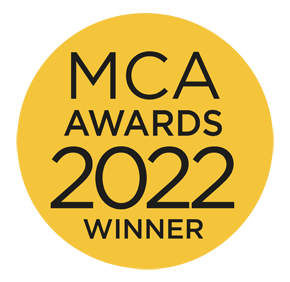 Susannah is a senior manager in IBM Consulting. She originally joined the IBM Research Labs as a software engineer, where she put her Masters degree in Astrophysics to good use and gained a patent for her invention in assistive healthcare technologies. However, it was clear that Susannah's real passion and talent was working with human beings to solve complex problems – so she transferred to IBM Consulting.
Armed with an analytical and creative problem solving mind, she is able to orchestrate delivery across technically complex areas in a user centric manner. Her trademark style is indicative of the values she holds close – inclusivity, integrity and trust – evident across everything she does.
Susannah shines when delivering challenging programmes; coaching teams to perform, and bringing an infectious positive energy. Her ability to build relationships with her stakeholders really sets her apart; they see her as a trusted advisor on whom they can rely. Susannah has built a followership of top talent – she invests in and cares deeply about the progression and wellbeing of her teams. She is a fierce advocate for developing female talent in technology and is a shining role model through her work leading the people agenda and LBGTQ+ Ally programme.
Susannah's career as a transformation and strategy consultant has spanned several of IBM's most prestigious clients. She has led programmes which help keep the country safe, and created digital strategies which are having a measurable impact on the sustainability of our critical supply chains.
View the IBM Consulting profile in the MCA Members Directory.