Rising Star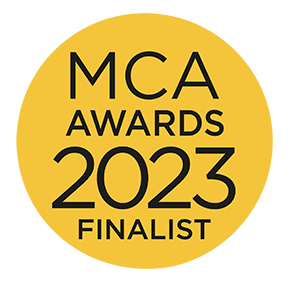 After 15 years in the film and television industry, Amy decided to make a radical career change into consulting. She graduated with an MBA First Class Honours from the world's number two corporate strategy programme at Bayes Business School, City, University of London, joining EY Business Design practice in 2021.
The impact that Amy has made since joining EY has been exceptional. Within months, she had identified a gap in EY offerings in the brand and content space. After pitching a business plan for a new practice to her Partner sponsor, Amy founded a team that delivered £800,000 worth of business in just 10 months. Among other wins, she has originated deals with a number of high-profile clients new to EY.
In addition to her business achievements, Brand and Content practice director Amy has also made an important contribution towards nurturing EY talent, particularly when it comes to educating colleagues at all levels about the craft and value of communication as a tool for personal growth and improved team performance.
Reflecting on the inspiration behind her career switch, Amy says: "I believed that in times of rapid change and disruption, our world would benefit from having people from non-business backgrounds engaged in trying to solve complex and urgent business challenges. If I didn't see people like me running and transforming organisations, then it was up to me to change it. As the saying goes, I could then be the change I wanted to see in the world."
View the EY profile in the MCA Members Directory.