Chartered Management Consultant of the year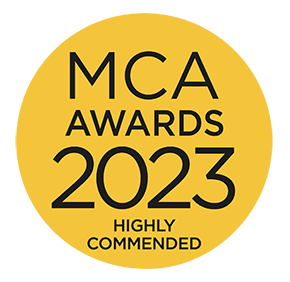 George has proven to be an exemplary leader within PwC's Government & Health Industries Enterprise Transformation Team. As a core delivery lead for one of their largest accounts, she has shown rounded leadership ability while flawlessly guiding clients and PwC teams through complex operating and change transformation processes. Alongside ensuring the team's high-quality delivery, she has continued to win fantastic opportunities to expand their transformation work with key Transport clients. At PwC, George is widely trusted, epitomising professional ethics, creating a safe and supportive environment, and coaching team members to have the confidence to speak up when dealing with sensitive topics. She co-leads PwC's Enterprise Transformation L&D capability, supporting team members in their professional development, and providing support to drive value for our clients.Gaining her Chartership in 2021 has allowed her to reflect on her ability as a consultant, and use this recognition throughout her client delivery. It gave her the confidence to talk to her clients about the value she could bring, and the ability to walk into a room with more gravitas. The continuous improvement element of the Chartership inspires her to continue to learn; to gather feedback from her teams, leaders, and clients; and to push herself out of her comfort zone. George sets a high bar with her exceptional work, collaborative leadership style, and unwavering focus on delivering value. Her Chartered status is apt recognition of her quality as an individual, allowing her to become a true ambassador for PwC and for the wider consulting industry.
View the PwC profile in the MCA Members Directory.