Best Use of Thought Leadership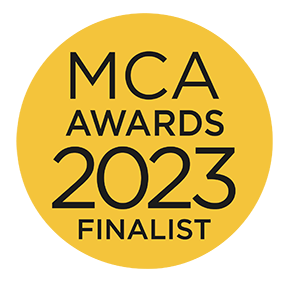 What have we learnt from the COVID-19 pandemic? Are we better prepared for new viruses or multiple pandemics happening at once? What areas should we invest in today to make sure we can respond more quickly and effectively next time? For everyone agrees: there will be a next time.
With over 750 million confirmed cases and over 6.8 million confirmed deaths as of March 2023, and with a widespread and long-lasting impact on societies and economies, the COVID-19 pandemic is one of the biggest threats we have faced in the 21st century.
In 2021, a year into the pandemic, the World Health Organization (WHO) decided to radically rethink the traditional, reactive ways of managing pandemics. Realising the strong limitations of existing methods, they embarked on a journey to shift from emergency response to future preparedness.
To support this shift, WHO commissioned Arup to imagine what the future of the COVID-19 pandemic and other infectious threats might look like in the next three to five years. Arup developed four scenarios illustrating the possible directions of the current and future pandemics. The scenarios were refined and validated in two workshops with 55 subject matter experts from a variety of fields. They were then used during two public roundtables and five webinars, to kickstart a strategic dialogue between 100 scientists, community representatives, and leaders. Ultimately, they catalysed the development of 15 strategic recommendations and 75 practical ways forward for policy and decision makers across the 194 WHO Member States.
The aim of the initiative was, firstly, to identify leadership recommendations for WHO, the governments of its 194 Member States, other United Nations (UN) agencies such as the United Nations Development Programme (UNDP) and the United Nations Environment Programme (UNEP), the scientific, academic and research communities, regulatory agencies, national and local health authorities, non-governmental organisations (NGOs), and public-private partnerships such as Gavi – The Vaccine Alliance. Secondly, the aim was to build consensus on the collective actions the global community can take to mitigate the ongoing and anticipated risks of COVID-19.
Improving preparedness through foresight aims to face future infectious threats more effectively and, ultimately, to save lives.
Imagining the future of pandemics and epidemics is among the first foresight initiatives in the history of WHO. It demonstrated how foresight can support better pandemic preparedness and helped WHO shift from a reactive to a proactive mindset. It formed the basis for further foresight projects globally and shaped the agenda of the World Health Assembly (WHA), WHO's decision-making body. Arup is now a global thought leader on the topic and continues to work closely with WHO and its partners towards improved preparedness against global health emergencies.
View the Arup profile in the MCA Members Directory.