Experienced Leader Award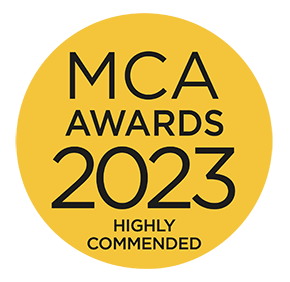 Will demonstrates significant talent and impact as Chief Design Officer for EY Seren, the firm's Innovation and Experience Design capability in the Consulting practice. His work is human-centred as he leads over 150 designers, researchers and innovators to design products and services that meet human needs and change businesses. Ultimately, he provides consultants and designers with a sense of identity and a safe space from which to take creative risks and innovate.
Will's achievements include:
Growing EY Service Design Practice from 12 to 80 practitioners with an attrition rate of less than a quarter of the industry average.
Creating the '6 Degrees of Design framework' implemented on transformational programmes at major EY clients.
Developing the methods and approaches used by EY designers; educating traditional consulting practitioners on the value of design, and designers on how best to integrate with consulting – resulting in greater commercial impact for clients.
Embedding design in consulting programmes with clients, including most recently coordinating four workstreams and 12 practitioners to help a global fashion retailer reimagine its service strategy and customer experience.
Will is also highly respected for his pioneering thought leadership and community engagement. He collaborates with design schools such as the Royal College of Art and works hard to raise the profile of consultancy in the design field. Meanwhile, he speaks at countless events, and provides training and thought leadership on a multitude of areas including financial vulnerability.
View the EY profile in the MCA Members Directory.