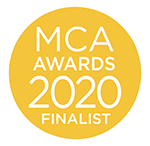 Delivering simultaneous operational change across five continents for the world's #1 supplier of identification entry systems 
Companies don't get more international in intent and operation, than Vision-Box; a Portuguese firm supporting governments, border control authorities, airlines and airports in identification and entry systems across the globe. Pioneers in facial recognition technology, they developed the world's first eGate for commercial use and are the number one provider of biometric Automated Border Control Systems. Today, their technology is present in over 80 international airports, however rapid democratisation of the technology behind eGates meant the market was becoming saturated. 
Added to this, Vision-Box's travel hub clients were feeling the challenge of accommodating year-on- year increasing volumes of international travellers in aged infrastructures. Passenger experiences were suffering. Snaking lines through immigration did not a good user experience make. 
Vision-Box had the solution; a new seamless travel solution requiring no human supervision from check- in, baggage drop, security control and boarding all enabled by facial recognition software. It had tested phenomenally, but now it needed to create a new operating model in which to sell and deliver it across its multiple territories simultaneously. In effect, moving from a product-based company to a platform- based company offering a technology solution for identification and entry systems.  
Arca Blanca were called in to answer the question; how to deliver this operational and cultural simultaneously to 400 people across 13 offices in five different continents? 
Effecting change across five continents – whilst continuing to deliver critical identification and entry services is a daunting prospect. Each Vision-Box client faces their own regulatory requirements within their own nation-states, making the field of operation extremely sensitive and the margin for error zero. 
Arca Blanca's approach was based on creating a lasting change capability within Vision-Box itself to ensure the results achieved would be sustainable. From the start, ownership of the transformation remained clearly with the business. Each workstream was led by Vision-Box people, supported by Arca Blanca consultants. Arca Blanca's role was well understood – to drive, challenge, encourage, support and coach. A major focus for skills transfer was project management and execution; the crux of why Vision-Box had called us in in the first place. 
In just six months, Arca Blanca accomplished a complete organisational alignment to a completely new way of working; ushering in greater efficiency and flexibility for Vision-Box's national and regional offices and a growth rate firmly on track to deliver upon its very ambitious financial and performance targets. 
"Arca Blanca enabled Vision-Box to achieve the transformations goals that we had set ourselves. Their expertise, coupled with their passion, enthusiasm and commitment assisted my organisation in achieving new highs. They worked seamlessly with our transformation team to reach out across our diverse and dispersed organisation. They brought a rigorous well- thought-out approach to provide structure to the changes needed that will enable Vision-Box to operate at a world class level. Arca Blanca exemplified consulting at its best – they rose to the high challenge we set ourselves and we are delighted with the outcome." 
— Chris Abbott, COO Vision-Box 
View the Arca Blanca profile in the MCA Members Directory