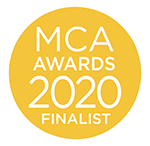 Delivering procurement excellence when it matters most 
Procura's entry for the MCA's Award for Commercial Excellence is a rollercoaster procurement-based consulting project with frequently changing priorities and an incredibly demanding timescale.  
A leading organisation in its sector, our client was struggling to make headway in a challenging market hit by Brexit fears and falling demand – they needed to reduce costs to improve margin. As specialists in procurement, Procura was engaged to identify opportunities for sustainable cost savings, and then to transfer these improvements to the bottom line through procurement excellence. 
Some of the key business challenges included lack of a dedicated in-house procurement function or any structured contract or spend management systems. Issues were compounded by the business having made a financial loss in the previous year. 
A proven approach 
Procura's approach was based around our proven Identify, Deliver and Maintain model:  
Identify – using our proprietary ProIntell platform, we identify, quantify and plan opportunities for savings and performance improvement.  
Deliver – our consultants work alongside clients to deliver the savings, transfer knowledge and embed best practice.  
Maintain – we provide a range of services to help maintain the savings benefits.  
We began by undertaking a detailed, category-by-category spend analysis of all accounts payable transactions to create a clear procurement picture and the potential for savings. The team then produced a detailed savings forecast, with an implementation plan to ensure the savings hit the bottom line. 
Drawing on our extensive experience of the sector, its culture, and a deep understanding of the supply market, we worked in close partnership with our client on a success-based fee arrangement. Our team identified between £250k and £600k of possible savings and set a target of around £420k of savings from an intense 20-week programme of procurement cost reduction. 
The implementation process was undertaken within a robust governance framework involving a steering group, which met monthly, and a project group, which met weekly to drive progress.  
But before the full benefits of our work could be realised, the nature of the project changed beyond recognition…  
After delivering close to £680k of savings, we were informed that our client had entered into administration. Instead of terminating our engagement, we committed to supporting the re-organisation of a new pre-pack business and proceeded to lead negotiations with incumbent suppliers. Difficult conversations followed, and we had to rely on our good relationships with these suppliers to help us persuade them to continue a trading relationship with the new business.  
Our main objective was to ensure that suppliers would continue to provide products and services to the new business, and secondly, to secure the same deals and savings that we had achieved previously. During a manic month, our consultants worked tirelessly – and against the odds, Procura was able to carry over most of the profit improvement that was previously negotiated. We delivered nearly £480k of savings for the new company, while implementing a raft of best practice procurement measures.