Performance Improvement in the Private Sector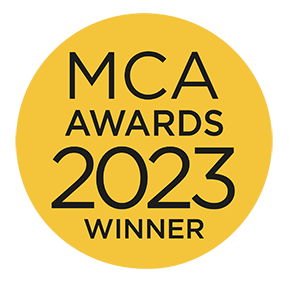 McCarthy Stone is the UK's leading developer and manager of retirement communities, with 500 communities built over more than a decade. Successfully meeting the needs of this particular demographic comes with a range of complex considerations – but location is always key.
Identifying the right site falls to the McCarthy Stone land teams, who must assess the saleability of any future development. However, meeting ambitious growth plans meant scaling their efforts countrywide. And with a search process that relied on just a few data points, finding the right opportunities was a major challenge.
Arca Blanca stepped up to that challenge. Leveraging our deep data science expertise, we created a powerful prediction tool to enhance productivity and support decision making across the acquisition journey.
Site performance forecasts would be supported by over 300 data points, with an interactive heat map to enable teams to explore the viability of a given location – from anywhere – while detailed reporting and insights would deliver the trust and transparency needed to drive adoption, and embed these forecasts into the investment cycle.
Today, the tool is mandatory for any site search, its reports are used in every Group Investment Committee and its data has already informed decision making for over 50 sites. Site acquisition is up 25%, while headcounts remain flat – testament to the efficiency gains delivered. And in a major step towards de-risking the land acquisition process, insights prompted McCarthy Stone to walk away from two potential purchases, saving £25 million on development costs.
"This project has really revolutionised the way our land and sales teams work. We already had lots of data at our disposal, but Arca Blanca helped unleash its potential. We've gained the insight to make evidence-led decisions, at scale – achieving more, with greater efficiency. Not only have we realised significant productivity gains, we're now better able to safeguard the business against the risk of under-performing sites."
John Tonkiss, CEO, McCarthy Stone
"The team did a fantastic job of getting to know the business and designing a bespoke solution. They were collaborative and communicative, working hard to bring all the different functions on board. And when there were challenges in terms of sourcing the right data, they were proactive and pragmatic. It's been a pleasure having Arca Blanca work alongside us on this."
Shane Paull, Divisional Managing Director, and Chair of the Group Investment Committee at McCarthy Stone
View the Arca Blanca profile in the MCA Members Directory.