Performance Improvement in the Private Sector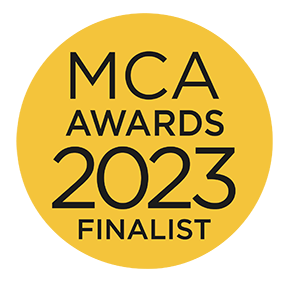 Alliance Healthcare are the leading wholesaler of healthcare products in the UK: a key part of the country's critical national infrastructure. Core to their purpose is the ability to ensure the right medication is in the right place, at the right time.
Smart, informed and dynamic decision-making is needed to meet this purpose. Alliance Healthcare's skilled teams apply specialist market knowledge, but had not unlocked the full value of the organisations data. Key constraints included low data maturity and tightly constrained resources.
Faced with the opportunity to deliver both business impact and patient results, Arca Blanca identified a pathway to become data-led through incremental steps. We began by harnessing modern data capabilities to show what was possible. And by delivering results, fast, we built the appetite for deeper change.
We created a working 'data layer', combining dozens of internal and external sources. In parallel, we shaped the first operational 'use cases' that would harness AI-powered insights and associated business change. Throughout the project we adopted a collaborative approach, with skills transfer from day one, which built trust for delegated decision-making – accelerating progress, and freeing up leadership during a turbulent market period.
The project has delivered a uniquely comprehensive, aggregated view of the country's healthcare needs and shifting medical drug demand patterns – supporting operational decision-making at scale, driving efficiencies, and ensuring the smooth supply of medicines throughout the UK.
"We're a purpose-driven business, committed to creating healthier futures. That means product availability is key, and Arca Blanca have given us the data capabilities and tools to transform our approach to patient supply. Not only did they show us the 'art of the possible', they followed through to delivery, providing pragmatic solutions to complex challenges and engaging effectively with all levels of the business. This project has given us an incredible platform upon which to take data-driven, informed decisions that will ensure patients have access to the medications they need."
Sachiv Patel, Project Sponsor, Alliance Healthcare
"The Arca Blanca team were tremendous – it was like walking into a room of likeminded people, where we all spoke the same language and everyone pulled together in the same direction. They really took the time to understand our business, collaborating and communicating clearly to get team members on board. Problems were tackled at pace, and whether they were dealing with IT complexities or the disruption of rail strikes, they always went the extra mile to deliver on their word."
Rob Woods, Commercial Data Lead, Alliance Healthcare
View the Arca Blanca profile in the MCA Members Directory.