Change and Transformation in the Public Sector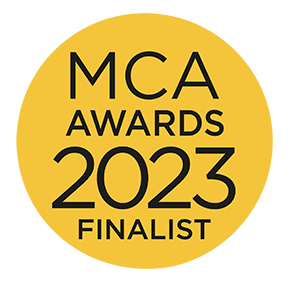 National Highways embarked on a £27.4 billion investment cycle in April 2020 to improve the strategic road network, but their Major Projects Delivery Transformation (MPDT) programme faced the same fate as many other change programmes: failure. This was because the project teams were overwhelmed and did not see the positive impact of the transformation, which not only slowed down delivery but put the entire delivery plan at risk. The project teams were fed up with constant change, and in November 2021, they had enough. The situation was so dire that the Executive Director had to step in and halt all transformation activity.
To turn things around, National Highways turned to Arcadis, known for our innovative and people-centric change programmes. With our human-centred and integrated approach, we focused on delivering change that was coordinated, tailored, and sustainable while unleashing insights and winning the hearts and minds of the people at the heart of the process. By prioritising solutions with high returns on investment and avoiding change overload, we were able to create a high-performing and unified change programme anchored in shared values.
Our approach was underpinned by behavioural science and placed human-centred design at the forefront of our strategy. We recognised the potential for a paradigm shift, and by putting humans at the centre of our approach to change, we supported transformation that was embraced and led to better outcomes for MPDT.
Through our pioneering Integrated Deployment and Embedment Vehicle (IDEV), we revolutionised the way project teams approach change by tailoring change to people at the centre of transformation. We crafted a change car journey modelled on the analogy of maintaining an electric vehicle to gamify transformation. Our approach not only delivered an impressive £150m in efficiencies across 500 delivery professionals and 25 separate organisations, but it also had a positive impact on sustainability, built a culture that embraces innovation, and enabled less disruption to road users.
Our unique approach involved taking project teams on a journey to "the open road", where we worked with them every step of the way to ensure their experience was tailored to their specific needs and goals. By making hands-on adjustments to the "vehicle", we made sure that it was cost-efficient, sustainable, and equipped with the necessary tools to achieve success. We also provided bespoke training and support to embed new skills and knowledge, enabling project teams to maximise outcomes. 100% of participants are using relevant change solutions and are thereby improving the delivery of major road upgrades across Great Britain, creating a better experience for road users and greater value for taxpayers' money.
Our approach has revolutionised change by creating a repeatable and measurable process that is still running today. The IDEV is well-regarded within the business, re-energising teams and changing the way National Highways approach change. With our targeted initiatives, such as Leading Through Change workshops and business impact planning, we have created a sustainable approach that not only delivers results but also positively impacts the environment and society.
View the Arcadis profile in the MCA Members Directory.