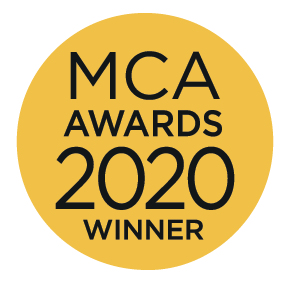 Designing and Planning for Better Urban Childhoods
Cities are growing… and growing less hospitable for children. The youngest in society – our future citizens – have been increasingly sidelined by urban planners, leaving us with city centres and suburbs that restrict the freedoms of children and expose them to lifelong health and development risks.
Aiming to correct the balance, a group of researchers, landscape architects and city planners within Arup, through the support of Arup research funds and their interdisciplinary efforts, sought to join up the two previously disconnected worlds of childhood development and the built environment, as a means of making cities better for all. They needed to make tangible links between these two and translate them into language that rang true with a range of audiences – engineers, planners and other built environment specialists – inside Arup and beyond as well as with their clients, including developers and local government leaders.
Cities Alive: Designing for urban childhoods, published in 2017 and downloaded 9,000 times, shows the built environment community and their clients what good child-friendly cities design principles looked like, mapping out what was being done in different parts of the world and laying out in clear, practical, accessible terms how to take action.
The information-gathering process for this report required several phases. The first would involve desk research and literature reviews to gain a broad understanding of noteworthy practice worldwide, focusing on projects that attempted to unite specialist disciplines of the built environment, child's rights and childhood development. Next came a collection of interviews, surveys and workshops with Arup collaborators and connections from a range of fields and perspectives.
The report has become a reference document for many organisations looking for ways to implement a child-friendly approach to planning. It is putting its principles into practice with a growing international portfolio of child-friendly cities projects and has already influenced the formulation of key pieces of policy, including the London Plan and London's Child Obesity Taskforce Call to Action from the Mayor of London.
Partnerships established by the Arup team are continuing to cultivate the child-friendly approach. In collaboration with the Bernard van Leer Foundation (BvLF), for example, the two organisations are working in informal and refugee settlements in Nairobi, Cape Town, Beirut and Jordan to design MCA AWARDS 2020 Category Best Use of Thought Leadership Word count 500 words Designing and planning for better urban childhoods SUMMARY and implement child-driven interventions that consider the needs of young children, care-givers and pregnant women. And, to help thought-leaders and decision-makers to grasp how children encounter cities, Arup and the BvLF have also co-developed the Urban95 Virtual Reality experience, which allows users to 'virtually' become 95cm tall, the height of a 3-year-old, within a fictional piece of urban realm.
Arup has joined the Real Play Coalition, which includes the Lego Foundation, National Geographic, Ikea, UNICEF and Unilever to support the understanding and enhancement of the play experience in cities globally.
Through extensive research, commitment and passion, Arup is now a global thought-leader in pioneering child-friendly cities. By continuing to influence projects, partnerships and collaborations, the team aspires to further build an evidence base and embed child-friendliness in urban practice and future cities.