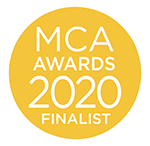 Digital Twin
It's hard to imagine what will transform our homes and businesses as much as the World Wide Web. But this is the impact that some analysts predict digital twins could have on society. The question is, what is a digital twin? 
Atkins, a member of the SNC-Lavalin group, has been working with clients, partners, suppliers and academia to help better define the concept in the hope of enabling organisations to benefit from it. It's created what it hopes will become the first industry-wide explanation of the features that are required and the value that an approach must add if it's to be considered a 'true' digital twin. 
As a concept, digital twins aren't new but rapid advances in technology mean that – for the first time – we're able to realise the full potential of them. The problem is that people often focus on an aspirational description of what a twin could achieve when it's been fully implemented, despite the fact that this is currently unachievable for most businesses. Few explanations refer to digital twins as a journey and show the milestones along the way – the incremental value-proving developments.  
Atkins' Director of Digital Engineering, Simon Evans, explains further: 'In the last couple of years, I've attended the conferences and followed the latest developments, and I've seen the concept evolve. It's true, a digital twin can help us achieve really clever stuff. Ultimately, cities and countries will be able to run themselves with minimal human intervention. But in reality, we're a long way from that right now so we need to find a way to talk about the concept intelligently and focus on how we can start adding value today.' 
Atkins has developed a maturity spectrum and framework that it hopes will promote common understanding across the industry and end confusion. It clearly explains the elements that lead to an organisation realising the potential of digital twins, and sets them out on a scale from 0 to 5. 
The maturity spectrum has evolved over the past 18 months through extensive consultation. It's gained significant support from industry and government, and has been featured in the Institution of Engineering and Technology's white paper on digital twins. It's also helped to raise awareness of the profound effect that digitalisation is having on businesses and society. 
The work on digital twins is important because it will change the way we design, build and operate our infrastructure of the future. The conversations we're having as a nation have been compared to the ones that took place 30 years ago when Tim Berners-Lee and colleagues created the standards for the World Wide Web. We believe digital twins are the most exciting, influential and multigenerational development since then.