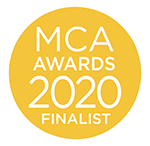 Established in April 2014, Mason Advisory is an independent IT consultancy, growing rapidly in terms of clients, revenues and staff. They work with IT leadership and their teams, to solve complex challenges through intelligent use of IT resources. Mason Advisory offers IT experts who match technology know-how with commercial acumen, and its experienced teams add value quickly to client engagements. Its service offerings include: Architecture, Sourcing, Service Management, and Organisational Design & Operating Model. 
Mason Advisory has just celebrated its five-year anniversary with a five-fold revenue increase from £2.2 million to over £11 million, maintaining profitability and regularly sharing profits with its staff, going from specialist player, to an IT advisory company competing with industry heavyweights. Going from 12 employees to 48 staff to date, and additional associates, Mason Advisory continues to recruit more consultants. Strong governance and adherence to process since the start, has resulted in an efficient business of scale; with a firm commitment to quality, be it for the professional development of employees, role in the wider community, or providing a great service time after time.   
Successful programme outcomes are those that are tailored to specific client needs and that drive change from inside the organisations: Mason Advisory's consultants use their expertise to complement client capabilities – 'working with' and not 'doing to'. This approach allows clients to navigate the delivery outcome and continue implementing our advice following handover of our assignments.  
Mason Advisory focuses on building trusted relationships with organisations who face challenges where IT can be a key issue or facilitator. It has developed a diverse range of large-scale public and private sector clients, with more than 81% of revenue from repeat business, and its strategy based on developing long-term accounts. Fostering close bonds is imperative to Mason Advisory's consulting approach and core business values. Customer satisfaction results demonstrate the strength of Mason Advisory's relationship-based approach to business with client feedback scores averaging 9.1 (on a 1-10 scale) over the past 5 years.  
It operates pragmatic quality management processes, based on good business practice and a commitment to continuous improvement and innovation – conscious that the need for IT advisory skills has changed over recent years, and adapting to the market. Mason Advisory recognises the importance of having its consultants work alongside internal IT teams, bringing external perspective to ensure that the best decisions are taken in the interests of organisations. 
Its business growth, core values and steady success has been rewarded with several awards including the prestigious Queen's Awards for Enterprise, London Stock Exchange 1000 Companies to Inspire Britan, Great Places to Work – Best Workplaces (Small Category) and Wellbeing Award, Salford Business Award for Excellence, Financial Times Leading Management Consultants and Europe's Fastest Growing Companies. 
View the Mason Advisory profile in the MCA Members Directory.