International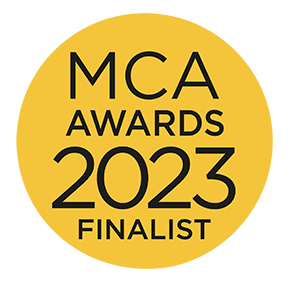 The Canada Line is an automated passenger rail service situated in Canada, carrying approximately 150,000 people a day between Vancouver, Richmond and Vancouver International Airport (YVR). It comprises of 16 stations and 19.2 kilometres of track. Whilst the trains on the line are fully automated, switch and crossing inspections still need to be completed visually by maintenance staff outside normal operating hours. This not only introduces a safety risk but can impact passenger experience if there is a delay in maintenance activities.
Typically, switch maintenance relies on frequent physical inspection, with engineers having to visually assess each set of switches on the line. Although this approach keeps passengers safe and equipment operational, it is labour intensive, expensive, and prone to accidental human error, which can lead to shutdowns.
Working together with Canada Line, SNC-Lavalin and Atkins developed a Digital Twin of the line – a digital representation of an intended or actual real-world physical product – enabling track assets to be monitored remotely. By talking to the engineers responsible for maintaining the Canada Line and digitizing the data they had collected over the past decade, our team was able to create a useful one-stop application that allowed them to quickly view the history, specifications, and current state of any single asset. This system was linked to new and existing sensors on the track, making data collection real-time, and removing the need for frequent physical inspections
With our software development team in India, User Experience (UX)/User Interface (UI) Design and Real-Time 3D Modelling in the UK and Canada, data analytics in the UK, and project management in the Middle East, SNC-Lavalin and Atkins delivered this project across international borders during the COVID-19 pandemic – it wasn't just the Canada Line that was learning to operate remotely. Virtual meetings that worked for all time zones, an agile project management approach, and our company values of collaboration, innovation, safety and integrity underpinned the successful delivery. Our collaborative approach enabled us to secure maximum buy-in from the Canada Line's people, so that its teams fully understood the benefits and practicalities and were motivated to embrace the system from day one.
The Canada Line Digital Twin was successfully delivered at the end of 2022. We are currently in the process of monitoring the outcome of the Twin and realising its benefits, however the Canada Line team can foresee the twin enabling a 20% reduction in unplanned track access and approximately CAD$400,000 of reduced operational costs per annum. The Canada Line also expects to achieve an estimated 10% reduction in switch failures due to early fault predictions. It's literally keeping the trains running on time.
View the Atkins profile in the MCA Members Directory.