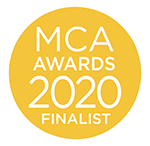 Transforming change management capabilities at the heart of Government 
While people-related issues can make or break the success of any change, it can be tempting for organisations to cut corners when under pressure. A project delivered with Atos at the UK Visa & Immigration Service (UKVI) is the antithesis of that approach. 
Part of the Home Office, UKVI is the face of the UK to overseas visitors, enabling them to apply for or extend their UK visas securely. The UKVI Transformation programme was established to replace legacy systems with fast, flexible digital tools and services to deliver essential efficiencies while providing easier and better services to citizens. Over 20 interdependent Transformation projects – involving major, fundamental changes for all 7,500 staff and for citizens – must be implemented with zero disruption to public services. 
Meeting the challenges of Transformation 
As an enabler to the Transformation programme, UKVI commissioned an Atos Consulting team to help realise a new vision for business change in UKVI. Working collaboratively, Atos designed, developed and resourced a mature, self-sufficient UKVI Business Change Service, accelerating the consultants' own exit six months ahead of schedule. 
The consultants transferred into UKVI robust, comprehensive, flexible, replicable solutions to critical challenges faced by many Government departments: how to get the real benefits of digital technologies in high-pressured traditional operational environments; how to truly engage frontline staff to champion change; and how to build a resilient, adaptive organisation. 
A new kind of change management 
Working closely with the UKVI team, Atos devised the UKVI business change toolkit, trained the new UKVI Business Change Service, and activated and professionalised UKVI's wider network of change champions across UKVI operational areas.  
Now, this new Business Change ecosystem delivers a new change management strategy and structure that ensures that staff are owners of the change – not just recipients of it – and are ready, willing and able to deliver its benefits. Fully trained change managers embedded into the business have best-in-breed change management tools and capabilities; they can understand the totality of transformation, assess and plan its impacts, then design and implement new ways of working to make sure the benefits of the digital workplace can be delivered.  
Critical to success was the smart, flexible organisational design of the Service, which has been crucial in helping UKVI to build organisational resilience. It is also enabling UKVI to orchestrate the major changes to frontline services and back-office systems that are necessary to deliver the Government's digital agenda. 
A sustainable service 
Having been totally consultant-led at the start of Atos' engagement, the UKVI Business Change Service and wider change network is now 100% in-house. The UKVI Business Change team trains and coaches its own staff in methodologies that consultants once led, with the framework and capabilities in place to ensure a sustainable and continuously evolving change management service. 
This project is an exemplar of how consulting can be used to professionalise the civil service with the skills and tools needed for Government to embrace continuous change and deliver vital, ongoing modernisation. 
View the Atos profile in the MCA Members Directory.