Finally revealing the facts surrounding Gosport War Memorial Hospital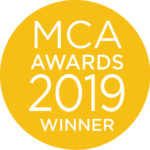 In June 2018, the Gosport Independent Panel concluded that 456 lives had been shortened, and probably a further 200, by routine inappropriate use of opioids at Gosport War Memorial Hospital. The extent of these findings made national headlines and came as a huge shock to the bereaved families, to Government and everyone involved. A Policing Review has since been initiated.
Enabling the Panel's work
Before the inquiry, obfuscation by those in authority had made families angry and disillusioned. At the beginning, the Panel itself felt some of this frustration directed towards it: some families saw no reason why they should trust a Panel established by government, albeit an independent one. With vital expertise and insight from previous inquiries, Atos played a central role in enabling the Panel to deliver its work: extreme sensitivity was vital, combined with robust solutions and tight governance in the face of growing amounts of evidence.
The Panel's role was not to investigate or recommend, but to write a report based on documentation it found and analysed. Atos Consulting provided essential experience and insight that shaped the Panel's planning, together with vital digital expertise and a forensic approach to information analysis and problem-solving that gave the Panel what they needed to produce their report.
Setting new standards for public inquiries
By enabling one of the most advanced digital investigations by a UK public inquiry to date, Atos has helped to set new standards for future inquiries. The scale is staggering: over one million pages of highly diverse materials spanning a 25-year period were digitised and analysed, with a public archive available online.
This was the first Gosport investigation to truly uncover the scale of cover-up and the vulnerability of elderly people in this relatively isolated hospital, including a detailed analysis of medical histories and actions taken by police and other accountable authorities during investigations. Outside this community, in the context of an ageing population and the rising costs of healthcare, the Panel's findings are hugely significant for the care of elderly people and doctor/patient relationships. In the light of what the Panel called 'a story of missed opportunity and unheeded warnings', actions are being taken by the Trust and relevant regulatory bodies to prevent such events ever happening again.
View the Eviden, an Atos Business company profile in the MCA Members Directory.