Performance Improvement in the Public Sector & Project of the Year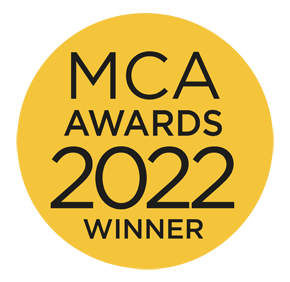 Breast Cancer Now estimates that the Breast Screening Programme in England saves approximately 1300 lives each year. The Programme invites women aged between 50 and 70 for screening mammography, recognising that mammograms are the best way to detect breast cancer early, when it is easier to treat and before cancers are large enough to feel or cause symptoms
The impact of Covid-19 on the National Breast Screening Programme presented the largest and most complex challenge it had ever faced, resulting in significantly fewer women starting treatment for breast cancer in the period between March 2020 and August 2021. Having worked extensively in supporting the NHS restoration of core hospital services impacted by Covid-19, CF were asked by the interim Chief Operating Officer of NHS England to apply our expertise and support them to address this challenge.
The CF team took a three stage approach to supporting the recovery of the Breast Screening Programme, focussed around improving the use of data, generating impactful interventions, and supporting the development of the national Breast Screening Programme team members.
CF worked extensively to overcome significant issues with data including complexity, timeliness and quality problems. This then allowed CF to build tools that, for the first time in the history of the programme, articulated the scale of the screening backlog, the length of time required to address it and how it varied across the country.
Underpinned by the newly generated insight, targeted initiatives were developed to support struggling services tackle their biggest problems. The project delivered tangible results, supporting a 65% reduction in the number of delayed women waiting for screening since its peak in October 2020. The impact of this should not be understated, with a 35% increase in the number of women beginning treatment for cancer in December 2021 compared to December 2020 alone.
The impact of CFs work is further articulated by Steve Spoerry, the NHS England Director of Screening and Immunisations recovery, who stated;
"CF brought strong technical and analytics skills to a piece of work that addressed the most significant challenge ever faced by the country's longest standing screening service… as a result, performance has improved nationally and within specific challenged services with more than 70% of the original backlog screened… I would welcome their future support across any other screening service."
The work undertaken by CF has made a long-lasting impact on the Breast Screening Programme and its mission to improve the lives of women across England by providing them with an early breast cancer diagnosis. In recognition of the impact of this work, CFs methodologies and approach are now being applied across other national screening programmes, supporting those struggling with cardiovascular and diabetic conditions.
View the Carnall Farrar profile in the MCA Members Directory.[/vc_column_text][/vc_column][/vc_row]