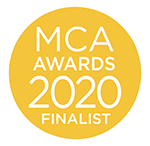 Southend-on-Sea Borough Council (SBC) are in the process of making a seismic cultural shift away from service-led delivery to management by outcomes. This is changing everything from the organisational structure to the mindset of every employee and council member, shifting focus to the outcome or impact of every action, decision and investment. SBC need to be more agile, more efficient, more entrepreneurial and more engaged with residents and customers.
The executives knew the IT function was a significant problem: it was perceived to be over resourced and poor on delivery, despite two previous organization changes. It was clear the £9m IT spend was not aligned to the council's strategic aims.
Coeus were engaged to deliver IT transformation through a collaborative partnership with another advisory SME. SBC asked Coeus to modernize and turn-around IT in a rapid timescale, addressing the multiple challenges around relationships, skills and the IT infrastructure. The 60-strong IT team's motivation was very low, there was limited executive IT knowledge and the business relationship was strained.
Working closely with the executive team Coeus challenged the status-quo, developed a long-term, tailored IT strategy and drove agile IT changes, including:
Creating new business relationship roles
Identifying technology and data opportunities to better support goals such as smart cities, car parking and citizen engagement
Recognising existing skills to build confidence, motivate and give new opportunities
Through strong communication within IT and the council as a whole, this work transformed the SBC IT function, enabling the delivery of the short and longer term business objectives for council staff, members, residents and visitors. Having identified that all of the outcomes on their 5-year roadmap relied on digital it was clear that without help, SBC IT would not have been able to effectively support their critical programmes, the transition to an outcome focused culture and the Southend 2050 ambition.
The modernized and forward-thinking IT organization clearly linked delivery of specific outcomes associated with Transforming Together to IT deliverables and started a journey towards a data intelligent organization. It improved business relationships leading to aligned and collaborative approaches to technology that now meet customer and staff needs. This has included cancelling unnecessary projects and roles worth over £750,000 (8% of annual IT budget) and re-planning further spend of over £500,000.
Over 70 key outcomes for Southend have been better enabled as a result of this work, including transport, urban regeneration, healthcare, connectivity and air quality improvements.
Helping SBC to be more agile, efficient, entrepreneurial and engaged through this smaller, more expert IT team focused on IT value and business alignment has needed a focus on managing individuals and communicating to make the step change away from low motivation and low empowerment.
This agile approach and great communication has now been encouraged in other departments to drive other outcomes. At the same time, successful delivery has also helped Coeus to grow as a consultancy, providing very in-depth knowledge of local authority challenges, ways of working and expectations