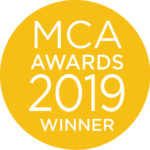 Schroders is an asset management company operating in 30 countries. They provide investment solutions to institutions, intermediaries, high net worth individuals, and charities. Schroders needed to shift its global digital marketing strategy to address the growing trend of self-directed private investment, whilst maintaining their existing relationships with intermediaries. Schroders partnered with the behavioural science consultancy Decision Technology to create investIQ, an online investor education and behavioural finance platform. InvestIQ uniquely combines investor education and information about behavioural finance in an online platform, built around an interactive tool that identifies behavioural traits and allocates the user an appropriate investor profile with tailored content. The platform enables Schroders to directly engage with private investors, drive investor awareness and engagement, and support strategic intermediary partnerships across multiple geographies.
Schroders and Decision Technology collaborated to produce a user experience that is both engaging and provides genuinely useful information. As behavioural science experts, Decision Technology ensured the platform was rooted in the latest academic research in behavioural finance, applying bespoke research techniques and robust statistical analyses to develop the interactive tool and identify four distinct investment personality types. Decision Technology then collaborated with Schroders staff to support the online deployment of investIQ, and to produce tailored educational content for each investment personality type. The resulting platform laid the groundwork for Schroders' ongoing partnership agreements with several international financial institutions.
To date, investIQ has been rolled out to 16 countries in 14 different languages. Schroders has received over 200,000 visits to the UK platform alone and 13 million social media views, boosting international brand awareness. Over 38,000 investors have completed the investIQ profiler globally, and exclusive agreements with a global bank and a Chinese financial services platform have introduced the brand to millions of new consumers, allowing Schroders to increase international market penetration.
Clelia Fabbricatore, Head of Marketing for Global Strategic Initiatives at Schroders, believes the collaboration demonstrates the value that engaging with a specialist consultancy can bring. "Working with Decision Technology on investIQ's development was a real pleasure and exactly what we look for in a partner – collaborative, flexible and honest! The interest that investIQ has generated from our clients is testament to the validity of the tool that Decision Technology designed, while their overall service and expertise they've provided us has been first class."