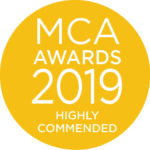 Like many local authorities across the country, Ealing Council has been grappling with unprecedented financial challenges and rising demand for crucial services. 
By 2019/20 councils could be spending as much as 38p out of every £1 of council tax on adult social care – up from just over 28p in 2010/11. This is projected to result in a national funding gap of £3.56 billion for adult social care by 2025. This has resulted in an unprecedented social care crisis, affecting the lives of thousands of people across the country. 
IMPOWER's work with Ealing Council has tackled the issue head on, enabling it to fundamentally redefine the way it delivers adult social care. 
The result has been transformational. Instead of being overwhelmed by demand for support, it has been able to reduce demand. And by altering its approach, the council has enhanced the quality of life for some of its most vulnerable residents. 
That has been achieved through embedding a professional culture that seeks a deeper understanding of people's needs in order to help them to live independently, rather than being over-reliant on carers or other council-provided support or services. 
This approach ensures that people do not come into the adult social care system unnecessarily by focusing on their strengths – and how they could be further supported at home or in their community – rather than on 'what's wrong with them'. 
Spending on adult social care is forecast to fall and the council's focus is now on a longer-term approach instead of firefighting. By utilising intelligence drawn from the bespoke tools and processes that IMPOWER has introduced, it can target resources where they are most needed. 
The project has facilitated closer working between health and social care practitioners and placed a fresh emphasis on better care in the community and preventing avoidable hospital admissions. 
IMPOWER's work with Ealing Council is also influencing the way the local authority delivers in other service areas such as children's services and housing. The project has been a learning process for IMPOWER, demonstrating how the seed of an idea can be developed, tailored and put into practice to great effect and in a way that empowers the client to sustain and extend its impact.  
View the IMPOWER company profile in the MCA Members Directory.