International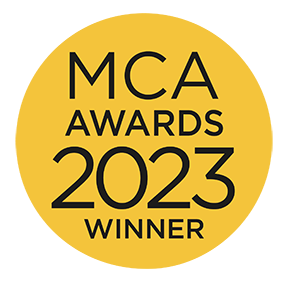 The Sanergy Collaborative, a social enterprise operating in Nairobi, provides an innovative and sustainable end-to-end sanitation solution that delivers public health and environmental gains. The Sanergy Collaborative takes organic and faecal waste away from the city and processes it into safe, environmentally sustainable and useful products including organic fertilizer, high protein animal feed and renewable energy.
Despite being a relatively young start-up in the region, The Sanergy Collaborative has an ambitious growth target: it currently serves around 250k residents per day and aims to extend its sanitation coverage to serve 1 million citizens by 2025. However, its progress towards this target was being hampered by persistent operational breakdowns caused by inadequate or ineffective maintenance on operationally critical equipment. These problems were exacerbated by the hard-to-reach location of its reuse factory, considering equipment lead times and delivery of spare parts, and an engrained culture of 'firefighting' problems rather than addressing them proactively.
In 2022, The Sanergy Collaborative partnered with Deloitte's UK and Kenya firms to improve the manufacturing and maintenance operations of its sanitation infrastructure. The project focused on optimizing processes, coaching staff, and improving maintenance processes and systems at the Regen Organics Recycling Factory in Kinanie. The aim was to identify and address the root causes of operational failures and equipment breakdowns, increase visibility of equipment condition, and reduce avoidable problems. The lack of visibility on performance metrics and workload distribution was leading to equipment breakdowns and outages, which had a significant impact on throughput and therefore its ability to achieve expansion targets.
Deloitte analyzed the existing manufacturing operations and interviewed manufacturing teams to understand the challenges and training needs. Based on the findings, Deloitte developed a maintenance strategy that incorporated preventive and corrective maintenance, a prioritized set of project charters, implemented a pulse survey and idea box to gather employee insights and support continuous improvement. The project aimed to improve maintenance strategy, capture and visibility of plant performance and maintenance information, and implement root-cause analysis training sessions to prevent future breakdowns.
Building on leading practice insights and benchmarks from our experience, the diverse consulting team of varying genders, nationalities, manufacturing experience and languages spoken realised a 19% increase in uptime for 16 critical assets. Additional benefits included a reduced maintenance downtime, a 12% reduction in breakdowns, increased production of fertilizer resulting in a 30% increase in crop yield, an empowered maintenance team, and enhanced communication with employees resulting in increased employee satisfaction.
The Sanergy Collaborative Manufacturing Excellence Project serves as a model for other organizations seeking to improve their maintenance and manufacturing operations in rural settings. The successful implementation of the project showcases the way that modern frameworks for manufacturing excellence can deliver real improvements to public health, the environment, and the economy in these regions.
The impact of the project extends beyond the immediate benefits to The Sanergy Collaborative and its customers. It contributes to the United Nations' Sustainable Development Goals by promoting sustainable waste management practices and creating jobs and economic growth in the region.
View the Deloitte profile in the MCA Members Directory.