Technology Transformation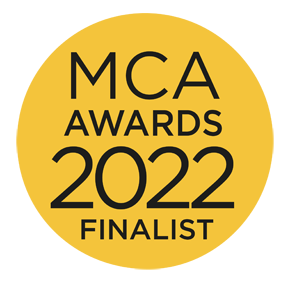 Building the Factory of the Future today
Thanks to the availability of Internet of Things (IoT) sensors and networking, cloud technology and AI, becoming an Industry 4.0 firm is a reality for the CPG company that seeks to 'heal, nurture and protect'.
Reckitt, the company behind some of the world's most trusted consumer brands in hygiene, health and nutrition, brought in IBM to jointly address the challenge that they, along with many manufacturers, face — connecting the factory with IoT technology, collecting and making sense of reams of data, and then acting on that data — usually through automation — to improve safety, productivity and efficiency.
Although the technology to connect and digitize Reckitt's factories is both available and affordable, there is a great deal of work to be done to ready those factories for Industry 4.0. Siloed data, different operating systems and a lack of interconnectivity between factories create a challenge in driving consistency across Reckitt for data management and availability.
To launch its "Factory of the Future", Reckitt engaged IBM Consulting as a partner to help design, build and implement a scalable cloud foundation and data backbone starting at its Nottingham factory. Reckitt chose IBM for its industry expertise, collaborative approach and flexibility.
IBM used its Garage Methodology to generate a plethora of use cases, creating a transformation roadmap for the Nottingham factory. Using Agile Project Management a scalable data and connectivity platform for the transformation of other sites was soon available. Reckitt and IBM selected three use cases to build at the Nottingham factory – Overall Equipment Effectiveness (OEE), preventative maintenance and energy monitoring – and tailored the solution for each.
To improve operational efficiency, Reckitt deployed its "Connected-OEE" solution using a mix of IoT and Cloud technologies integrated by IBM. The solution, which automatically collects productivity data and monitors machines, gives users information they need to make decisions which improve productivity.
Addressing factory maintenance, Reckitt needed to move from a calendar-based maintenance schedule to a condition- and cycle-based model. The new connected maintenance platform connects shop-floor sensors with Reckitt's SAP system via the Cloud, automatically triggering maintenance activities based on actual machine conditions.
Reckitt also wanted to improve its energy efficiency by connecting its energy meters to the cloud platform. Now engineers and site managers use dashboards to monitor energy use and track progress towards Reckitt's ambitious sustainability targets, creating visibility from the factory to the boardroom.
With 9 months the Nottingham plant became Reckitt's first operational Factory of the Future. Within a month, Reckitt was already projecting a reduction in plant maintenance costs of 10% and a 3% decrease in electric power consumption. The increased visibility to equipment data is already providing insight that is expected to drive significant productivity gains, with the single data backbone creating a path to machine learning and AI-based operations and maintenance.
Together, Reckitt and IBM have designed and built the Factory of the Future that uses contemporary technologies to provide the foundation to deliver improvements in productivity and sustainability.
View the IBM Consulting profile in the MCA Members Directory.