Technology Transformation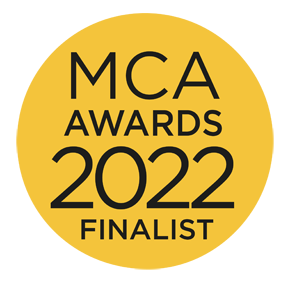 In 2018 Phoenix Group – a specialised consolidator of heritage life assurance funds – bought Standard Life Aberdeen's insurance arm and the two firms entered a long-term strategic partnership. Phoenix Group now owns all of the life and pensions business of Standard Life, including the brand and all distribution and marketing.
Acquisitions are a significant component of Phoenix Group strategy, growing through synergy. However, bringing together distinct organisations with their own processes, policies, ways of working, culture, landscape and established history is never easy. Employees need to be taken on a transformational journey with clear and open communication at all times. They need to see how the acquisition would directly benefit them. At the heart of the Phoenix Group transformation was the move to a fully cloud-based HR platform to support a new single Target Operating Model, and consolidated processes and policies. The new HR platform had to be a success – a mobile enabled, modern, exciting, intuitive, user centric HR solution that would quickly demonstrate benefits to HR users and clear executive-level commitment to the future of the organisation. IBM was selected as the Systems Integrator to deliver this important HR Cloud solution; based on product expertise, cultural fit and a strong existing partnership with legacy Standard Life.
It was due to IBM's close relationships with legacy Standard Life that IBM and Phoenix Group put forward a proposal for a true delivery partnership; a combined delivery team of legacy Standard Life and IBM consultants – each responsible for delivering specific Oracle modules in line with IBM's Oracle Cloud implementation methodology – as well as IBM consultants being placed into more traditional "client delivery" roles.
This proposal was based on a unique working relationship that has been developing and maturing for over 10 years. A relationship where each party put their absolute trust in the other to co-deliver the Oracle HCM solution; where each party repeatedly helped the other overcome challenges to succeed and where project success was achieved only through working in an exceptional partnership.
Working as a single team with a single set of objectives the following was delivered:
Unified HR processes, policies and operating model supported by a user-centric, modern and exciting cloud-based HR solution, with the time to onboard newly acquired businesses accelerated by 66%
15% internal return on investment by 2025
End-of-year salary and bonus review cycle reduced from several months to weeks
Being able to demonstrate that HR is in a position to accelerate the onboarding of mergers and acquisitions has subsequently allowed Phoenix Group HR to inform other business units who are also now taking the Cloud journey.
These two successful implementations have enabled IBM and Phoenix Group to continue to cement the unique relationship which has been in place since 2011, which continues to grow and evolve and develop into exciting new opportunities for all.
View the IBM Consulting profile in the MCA Members Directory.[/vc_column_text][/vc_column][/vc_row]