Change and Transformation in the Public Sector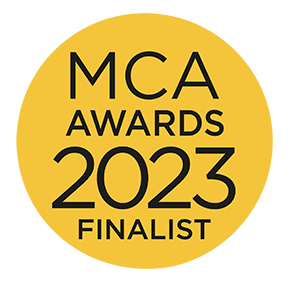 IMPOWER's work in one of the most complex health and care systems in the country has ushered in a new and sustainable approach to ensuring patients are safely discharged from hospital at the earliest opportunity.
Through the Resilient Discharge Programme (RDP) the consultancy has re-energised those working on hospital wards and injected a renewed sense of confidence and clarity for the future among senior leaders across the NHS and local government within Manchester and Trafford.
Its team of consultants have worked skilfully at every level to build trust and help clients seize opportunities for improvement, while nurturing a sense of ownership so that the culture shift that's been started continues to progress.
"We were able to cut through the noise of a very busy, challenged system and reframe what impact this work would have on the outcomes of citizens in Manchester and Trafford," explains Oliver Barnes, Senior Manager at IMPOWER.
"Additionally, we worked from the bottom-up to ensure frontline workers' voices were heard and sustainable change was able to last."
The end result is hospitals are better placed to manage spikes in demand while ward clinicians are now focused on assessing a patient's strengths and getting them home safely.
The consultancy's transformation work has brought partners together around a common goal so that they are now looking at further opportunities to collaborate and drive better outcomes for the residents of Manchester and Trafford.
The average length of stay for patients on intervention wards has fallen by 1.5 days while ward staff's understanding of strengths-based practice has increased by 49%.
Katy Calvin Thomas, Chief Executive at Manchester Local Care Organisation, says IMPOWER's work "makes change feel real" and has helped to turn a vision into reality.
"Together we created an approach where we have focused on delivering specific interventions, we gave these interventions time to succeed, and then we have created real energy in the system."
Her sentiments are echoed by Danielle Koomen, RDP Director and Deputy Chief Operating Officer at Manchester Local Care Organisation, who praised the consultancy team's "constructive challenge".
"I personally have learned a lot from the IMPOWER team," she says. "When I became the programme director I felt like we had an enormous challenge, but the IMPOWER team gave me the confidence to adopt a new approach and stick to it."
Mark Edwards, Chief Operating Officer at Manchester Local Care Organisation, believes the foundations are now in place for sustained and transformational change.
"We have a lot more work to do but I am confident that we are on the right track thanks to the great work and amazing skill sets of the IMPOWER team."
The success of phase one has led to IMPOWER being commissioned to launch a second phase that will see the Resilient Discharge Programme rolled out at scale to maximise the benefits for patients and system partners.
View the IMPOWER Consulting profile in the MCA Members Directory.