International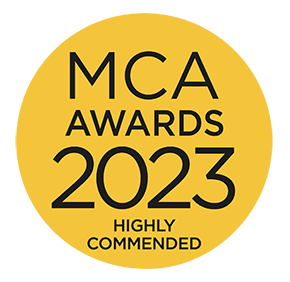 Even today, around 40% of the world's population has no internet access, creating a damaging digital divide. There are widespread efforts to address this – but as digital access improves, digital safety and security typically lag far behind. The gap between the two is fertile ground for cybercrime, putting a significant brake on development and prosperity gains.
The UK's Foreign, Commonwealth and Development Office (FCDO) has been actively working to address this. Through its Digital Access Programme (DAP), supported by KPMG, it has worked with five countries – Brazil, Kenya, Nigeria, South Africa and Indonesia – to improve their digital capabilities. The DAP is the UK government's largest ever overseas cyber capacity building project.
The FCDO enlisted KPMG to help plan, design and deliver capacity building projects to strengthen defences against cyber threats across 16 projects in the five countries. KPMG put in place a rigorous commissioning process, having fully scoped and understood priorities.
Led by KPMG, the commissioning process began by canvassing a wide range of views – from partner governments, FCDO DAP leads at post, KPMG member firms, cybercrime specialists and a host of other stakeholders – on where support was most needed and where an intervention could have the greatest sustained impact.
A long list of possible interventions was methodically reduced through the assessment criteria, business case articulations and feedback from partner governments. Gender and social inclusion experts Social Development Direct (SDD) also provided vital input to every business case.
Every one of the projects was commissioned for its ability to deliver tangible benefits at a grassroots level, particularly with vulnerable groups in mind. These included women, children, the elderly, small businesses and rural populations.
Monitoring, reporting and evaluation frameworks were developed and local delivery partners recruited. KPMG developed highly sophisticated – but user-friendly – dashboard reporting mechanisms covering 100 project milestones.
The dashboard turns complexity into simplicity, providing performance updates across all our projects. It covers 100 project milestones (with a value of over £7m); stakeholder relations with 18 different groups; project sustainability and finances; and multiple operational and strategic risks.
By 2022, all projects were delivered against goals, with team satisfaction scores running at 83%. A short sample of representative outcomes includes:
Brazil – Cybersecurity materials developed with the potential to reach 120 million people
South Africa – Over 150,000 South African police officers attended a one-day training course around the Cybercrime Act
Nigeria – Communications campaign reached 20 million people, 10% of the population
Indonesia – Cyber maturity assessment delivered to eight banks that together protect 180 million citizens' banking data
Kenya – 12 public key infrastructure (PKI) policies developed in line with international best practice
KPMG successfully established the proof of concept – paving the way for new programmes in other countries and regions including the Indo-Pacific and India.
View the KPMG in the UK profile in the MCA Members Directory.