Change and Transformation in the Private Sector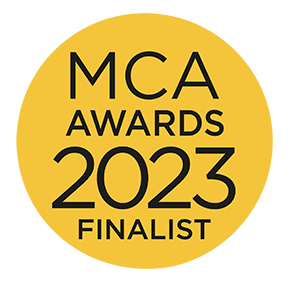 A number of UK banking organisations have transitioned to Agile operating models – but few have attempted to extend this transformation across their underpinning financial processes and systems.
Lloyds Banking Group had the ambition to be the first UK bank to achieve this feat – and invited KPMG to help it design and implement an Agile led approach to investment finance. With 15,000+ colleagues in the bank's Change function, the size, scale and sophistication required made this a high priority, high impact project.
Key to KPMG's approach was a zero based design methodology in which business users were placed at the centre of the design by conducting extensive thinking and discussion with 50+ stakeholders to create a vision of the desired future state without the constraints of any existing processes.
KPMG produced a transition plan to drive benefits out sustainably over an 18 month period, aligning to the future state tooling roadmap. This was delivered through a number of KPMG enablers:
Powered Finance approach: Application of KPMG's proprietary Powered Finance solution, a suite of proven assets and processes that can be directly applied to finance transformations and the implementation of new ERP systems, along with bespoke customisations to optimally fit the solution to an individual client's environment. Having the Powered solution meant KPMG delivered a 'business led' solution to achieve faster time to value with lower risk.
Deep Agile SME knowledge and experience: KPMG leveraged its global network of Project Finance, Agile coaches and Jira experts to adopt a market leading approach based on thought leadership and partial concepts that have been delivered at other organisations.
Being trusted advisers in Finance: KPMG ensured that its proposed processes remained technically aligned to the latest accounting and regulatory requirements via validation from Business Accounting and Advisory professionals, including SOX control experts.
Now, Lloyds is benefiting from a number of powerful outcomes that are driving sustainable improvements:
An improved employee experience across 15,000 FTE workforce – further enabled through a Cultural change adoption programme
Transparent and governed cost transfers between teams – enabling improved budget management and prioritisation across a £3bn investment portfolio
Automation of processes – by integrating project management and financial tools, processes are streamlined, reducing manual touchpoints including automated forecasting and algorithmic capitalisation
1,250 hours saved per week – c.1,250 employee hours saved by removing timesheets for delivery of change
Better governance of investments – simplification, standardisation and automation of the processes and governance framework to ensure effective decision making
KPMG has been proud to work with Lloyds on this ground-breaking initiative, creating a first in UK banking, in what is an exciting unfolding journey that will fully complete when the bank's new ERP system has been implemented in 2024.
View the KPMG profile in the MCA Members Directory.