Best Use of Thought Leadership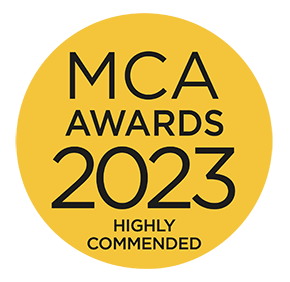 Buildings represent around 20% of UK carbon emissions. That makes 'greening' the nation's homes and offices an essential step in hitting net zero targets and achieving a low carbon future.
As one of the UK's largest lenders, this is a subject of great significance to NatWest. The bank has a target of halving the carbon impacts of its lending by 2030, and wants to help customers address climate change by taking actions that make a difference and benefit them financially.
Recognising the challenges, NatWest asked KPMG to support it in crystallising a vision and a project plan for tangible action. The consultancy worked alongside NatWest on the project, helping it articulate the vision, define the strategy, identify partners to collaborate with, and mobilise action.
KPMG facilitated a series of internal workshops with a range of leaders from across the Banking group, helping filter ideas into a strategy. A key realisation was that NatWest couldn't solve the issue alone. Using its convening powers and client connections, KPMG helped the bank establish a unique coalition that brought together British Gas from the energy sector, Worcester Bosch from heating/technology manufacturing, and homelessness charity Shelter for critical perspectives from broader society. The result was the launch in July 2021 of the Sustainable Homes and Buildings Coalition, with Citizens Advice also involved in an advisory capacity.
The coalition members shaped their group vision, with KPMG providing secretariat support to drive, structure, and help realise their ambitions, underpinned by additional data-driven insights that KPMG derived from public sources. For this, the strength and depth of KPMG's energy transformation and data analytics expertise was instrumental.
One of the coalition's principal aims was to conduct research and map customer journeys to decarbonising their homes. With the support of KPMG, this resulted in a seminal report that was published with high impact at the COP26 climate summit in Glasgow in November 2021.
The next stage for the Sustainable Homes and Building Coalition has been to reach out to real-world customers to apply the low carbon lessons to their actual homes in a pilot retrofit programme. This will demonstrate what it takes to make the transition happen and the true challenges and opportunity facing the buildings sector in the UK. One year on, the coalition has built a lot of momentum by hosting eight coalition events, engaging directly with 10 local authorities and funding nine households in the retrofit pilot.
It's a pioneering initiative that is leading the way towards a decarbonised buildings future that KPMG has been proud to support.
View the KPMG profile in the MCA Members Directory.