Best New Consultancy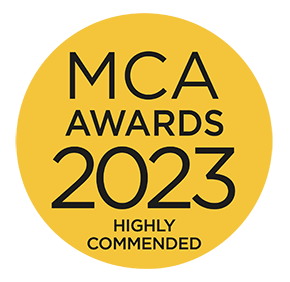 When Matt Hamnett founded MH&A, his overriding goal was to feel ok.  He had recently stepped down as CEO of a £40m college group, having successfully led a gruelling turnaround effort that had taken a dangerous toll on his wellbeing.
Five years later, MH&A is a 35-person consultancy booking more than £5 million revenue for 2022-2023 with a premium roster of clients from the public and private sectors.  That is an average annual growth of 95%.
That college group turnaround experience profoundly influenced Matt.  It has shaped the type of consultancy we want to be and the type of consultants we are. First and foremost, MH&A is a place for colleagues to be themselves, heal if they need, share their experience, learn – and make a difference.
Our mission is to help clients transform public services – delivering exceptional social and economic outcomes for the citizens and businesses who need them most.  We're passionate about the impact embedded, experienced and expert teams can have on clients' operations and outcomes.
There's a massive premium placed on training and development, especially for our early career consultants. We pay for them to complete certified project management and business analysis training – and then fund more specialist training which reflects their interests.  As important, we trust them to play prominent roles in our projects from the outset.
Everyone from partner to junior consultant gets their hands dirty.  We never just produce advice about a problem when what our clients really need is for us to solve it.  Whether for strategy, design, or delivery work, we embed teams alongside our clients – providing the expertise, experience, and empathy they need to succeed.
Above all, we are proud of our work for our clients. Recent highlights include:
We worked with the Office for National Statistics to help them adapt their surveys / data sets, operating model, and ways of working to support local authorities' action on levelling up.
We worked with BEIS to deliver a >£500m national small business support scheme, working with universities and tech vendors.  We embedded a team to complete operational service design, launch and operate the scheme.
We worked in Ghana to develop a new qualification framework for education leadership and are currently supporting six Ghanaian universities to mobilise courses under the framework.
We managed the closure of a poorly performing training operation whilst ensuring that young people could complete their courses.  We negotiated termination of contracts with the Government; sold parts of the operation, protecting the jobs of staff; and managed early exit from >50 property leases.
In the words of one client CEO: "MH&A's ability to translate the external environment into a precise, robust programme of operational work is incredible – as is their ability to engage with and understand Government.  Their work is exceptional."