Sustainability Award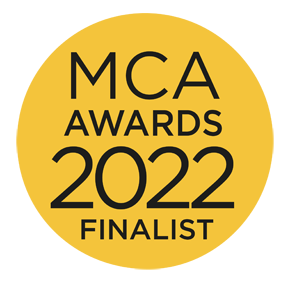 Boston, Lincolnshire has a long history of tidal surges, with extensive flooding occurring most recently in December 2013. Climate change predictions estimate once-a-century sea level events will become annual events by 2100 and without improved resilience, Boston's situation will only get worse.
Mott MacDonald's client was the Environment Agency; their priority was to increase the resilience of people, property, and businesses to the risks of flooding, including those most at risk in Boston. The problem was to ensure the Boston Barrier Tidal Flood Defence Scheme was delivered efficiently and effectively; it was viable, affordable, and delivered against the key objectives. Mott MacDonald used the United Nations Sustainable Development Goals (UNSDGs) as a basis for monitoring and evaluating successes. Focusing on specific goals and sub-goals, enabled various benefits to be identified.
The scheme committed to the Environment Agency's goal of net zero by 2030. Low-carbon concrete was used in the barrier structure saving 1250t of CO2 emissions.
A communications hub was established for visitors to drop in for project updates and raise concerns. All work was completed with local residents in mind, keeping them informed of the benefits and any potential issues. By sourcing suppliers and materials from within a 50-mile radius, more than £8m has been re-invested into the local economy. With predicted economic benefits of over £1.1 billion, the community will reap significant advantages, including: protection to people, the environment, and historic assets, safeguarding investment, improving resilience, and enhancing wellbeing.
Boston was ranked the 66th most deprived council area in England in 2015. Reduction in flood risk aims to break this cycle and attract new investment, enabling new regeneration schemes and job creation locally. The completion of the barrier has contributed to the long-term strategic aspiration of local authorities, contributing to economic regeneration in the town and region by aiding the future development of inland waterways, boosting tourism, and improving connectivity between cities in the east of England.
The project includes improvements to a long distance walking trail, the Macmillan Way. Therefore, contributing to the projects objective to maximise amenity and social opportunities for the local community. Part of the trail is now accessible for people with restricted mobility and includes artworks on the floodwalls developed during community workshops. A nationally rare plant species, the Boston Horsetail has also been introduced delivering local biodiversity gains.
Mott MacDonald used their extensive experience in consultancy, and sustainable engineering design practices to help the Environment Agency deliver their first major construction project using the UNSDGs to monitor and evaluate the project's wider successes. Given the innovative approaches that Mott MacDonald brought to the scheme they were able to evidence achievements in all 17 of the UNSDGs through every step of the design and build process. The Environment Agency now uses this project as a benchmark for all of their future projects to show how a project team can work better together towards achieving sustainable outcomes as a common goal for all project partners.
View the Mott MacDonald profile in the MCA Members Directory.