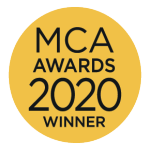 In 2018, the murder rate in Bedfordshire had doubled, and violent and serious crime were on the rise. Bedfordshire Police knew they needed to respond quickly, while not compromising other vital work, such as neighbourhood policing in the county's diverse communities. 
Despite the challenging operational context, Bedfordshire Police remains one of the most underfunded Forces in the country. Having made all the savings they could during the austerity years, they now urgently needed to revisit a fundamental challenge: how best to align resources with their growing public-protection demands.  
The Force Leadership team decided to look outside for support, and knowing PwC's track record in policing, we were called in to help. Given the increase in serious crime, the pressure was on to see results quickly. In just four months, our objective was to refocus operational priorities and make at least £3m of savings to reinvest in areas that would have the greatest impact. 
To do this we worked hand-in-hand with the Force, blending direction from management with insight from the frontline to develop a real understanding of range of activities that police officers and staff delivered. We then explored ways the Force could refocus and do things differently.  
Against a target of £3m of savings, Bedfordshire Police ultimately released £7m for reinvestment – from just £70m of scope. This enabled the Force not only to maintain operational policing in the county, but also to invest in improving processes and deploying additional officers to tackle issues affecting some of the most vulnerable members of society.  
Specifically, the new funds have enabled Bedfordshire Police to: 
add an additional team dedicated to combatting gang activity and knife violence; 
improve the response to instances of serious assault and domestic abuse; and 
build capability to handle cybercrime and deal with issues of disruptive technology being used for criminal purposes. 
Alongside these goals, we had two more: to change the Force's mindset and to improve its overall operational efficiency. We achieved both. Individuals within the organisation learned new skills, and the leadership team acquired a better evidence-based decision-making process, resulting in a healthier approach to cost management for the future. 
Since the completion of our engagement, Bedfordshire Police have committed to running a second phase of work within the year all on their own, focusing on areas not within the original scope. The Force's ability to successfully run a second programme highlights the success of the joint team working in the first deployment. 
"What we've got now is absolute financial sustainability; we can plug all of the holes in our budget, safe in the knowledge that our teams of officers and staff are focused on the right priorities for the public in Bedfordshire. For me, this is a really good feeling – I can actually rest a little easier at the end of the day." Garry Forsyth, Chief Constable, Bedfordshire Police