Change and Transformation in the Private Sector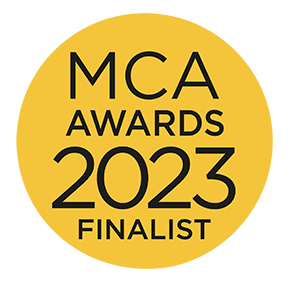 Chester Street Insurance Holdings Limited is a large-scale insurer, with a run-off portfolio that includes employer's liability insurance, and around 150,000 long-tail claims relating primarily to effects of asbestos exposure and/or noise. Such claims were complex and laborious to process, so their day-to-day management had been outsourced to a third-party provider since 2005. However, in 2020, the COVID-19 pandemic meant the incumbent provider could no longer deliver that service, due to underinvestment in infrastructure, and a lack of transformation over the years.
The previous 15 years of no investment in new technology for handling claims meant that the team were struggling to cope. With millions of historical paper records, outdated technology and manual data entry, there carried a high risk of error. As a result, claimants – and their loved ones – risked receiving poor service, and potential delays to the compensation needed to support life-saving treatment, or support for families left behind. Chester Street staff were becoming demoralised. The client's overall objective was to transition away from the incumbent service provider, and give its customers a simple claims journey, by digitising its paper files and optimising the claims process. It wanted to improve morale by offering future career options to the staff who were to transfer into PwC from the incumbent provider.
PwC's solution comprised an initial process of discovery with the incumbent, a bespoke claims ecosystem, and process optimisation. By understanding the existing approach and outcomes, PwC could improve both efficiency and customer experience, while improved systems and optimised processes would free up staff to pursue engaging roles. PwC proposed to partner with the client, to revitalise its whole business for longer-term success, by working across people, expertise, processes and technology. Central to this partnering approach was for PwC to take on the claims-handling process itself, through its Execution Managed Services (EMS) division. This would entail moving the 65 claims handlers over to PwC, and getting them up to speed with the new working environment.
PwC took a forward-looking view and aimed not simply to replicate the outsourced service, but solve the core business problems that might prevent future success. Its solution would therefore span workflow, claims handling and document management, and be centred on customer outcomes. Recognising staff lay at the heart of the challenge, PwC convened a User Forum – comprising the talented team of claims handlers, who understood the nuanced shortcomings of the existing processes, and had first-hand experience of their customers' needs – to identify and scope the main process issues. This then informed how to optimise the claims processes, and build the technology to support them.Chester Street now has an up-to-date and efficient system for both handling claims and managing the process, improved staff morale, and claimants who receive payments swiftly, when they're needed most. Claims handling is 30% more efficient, every single staff member has been upskilled, and, despite relying on the old way of working for 15 years, the need for any interaction with the previous supplier was removed within six months.
View the PwC profile in the MCA Members Directory.