Technology Transformation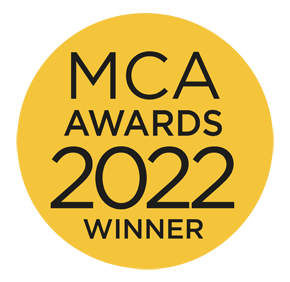 As with most higher education institutions, London South Bank University (LSBU) is facing upheaval and disruption, with changing student expectations, pressure on its finances, and increased competition. At the same time, the university's leadership team recognised that its key business processes – and the technology and ways of working underpinning them – were out of date. In particular, the student record system (SRS) was coming to the end of its life, and multiple customer relationship management systems and service delivery platforms – all containing different and conflicting information – was driving a disjointed student experience. Without transformation, LSBU faced the multiple risks of non-compliance with reporting requirements, an inability to make effective decisions and impaired competitiveness, with inevitable financial and reputational consequences.
PwC was engaged to help, and working together in Strategic Transformation partnership, LSBU and PwC thought more broadly about the challenges facing LSBU, and formed an ambitious vision to drive holistic transformation across the end-to-end student journey, enabled by technology.
The solution came in the form of 'LEAP' – the programme devised to respond to LSBU's initial burning platform – its SRS – then expanded to tackle a broader set of challenges and opportunities to transform the student experience.
The solution included the first-ever UK application of Salesforce EDA (Education Data Architecture) in a university environment. An inspired decision that has yielded benefits in all quarters of LSBU's activities, including much-needed savings of £8m. As a first of its kind, this came with its own risks and complicated design decisions, all of which PwC helped LSBU navigate successfully.
The client was very pleased with the final outcomes, which went significantly beyond their original expectations for how this exercise would address their many needs. The end result brought even more linkages between key student services than expected, which in turn meant that students received a much more joined up and proactive service experience, making it simpler and more rewarding for them.
Internally, LSBU has new and enhanced capabilities – particularly in programme, project and service management. Their teams are equipped to incrementally develop their new systems without external support, and their increased programme and change management capabilities can be used to address other transformation activity within the university.
LSBU's strategic vision is to transform lives, communities, businesses and society through applied education and insight. PwC's successful transformation programme enabled them to do that with the latest technology, data and ways of working – ultimately setting students up to succeed.
The outcomes achieved through this programme have moved LSBU on its journey and affected the way it runs itself at a deep level. LEAP was far more than a technology change project. It improved every aspect of how LSBU interacts with its students, and has left a legacy of enhanced capability and knowledge within the organisation that will continue to pay dividends for years to come.
View the PwC profile in the MCA Members Directory.[/vc_column_text][/vc_column][/vc_row]