Technology Transformation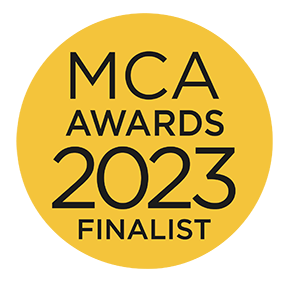 Farming and rural communities have been insured for more than a century by NFU Mutual, and its local, highly personalised service has helped build its reputation for market-leading customer service. While its customers have stayed loyal, its demographic is shifting to include digital natives, but it lacked the digital service offerings of other insurers.
In this complex and challenging engagement, PwC was engaged to deliver two new, related initiatives – the largest programmes in NFUM's change portfolio. The BRIDGE programme would transform NFUM's core policy-processing capability, specifically designed to make NFUM products easier to buy, easier to sell, and easier to manage. The Digital Customer Strategy (DCS) programme will offer customers a self-service option to obtain quotes and buy or renew policies, complete mid-term adjustments, and view policy documents online – ultimately enabling NFUM's people and agents to better serve its members.
PwC supported the client through the entire process, from developing the early business case, defining its high-level requirements, inception (solution design and implementation planning), through to rollout. PwC also supported NFUM to deliver business change and readiness for agents and embed new ways of working for delivering programmes.
PwC's business-led technology transformation combined core platform insurance transactional services with a carefully designed and custom-built customer service portal, to extend NFUM's dominance in customer experience to digital channels, as well as to adapt its highly successful model to the changing demographic and requirements of its customers and agents.
PwC's work with NFUM is delivering on all its core objectives of making products easier to buy, sell, manage, as well as creating a digital self-service capability. NFUM is enabling its agents and people to better serve its members, with Guidewire – currently the market-leading technology for insurers – supporting the entire insurance lifecycle and streamlining policy-handling processes, and a customer portal enabling customers to self-serve and meet the rising demand for digital services.
The new digital channels will offer NFUM's customers the option to buy its insurance products independently of its agents, while agents and underwriters will be supported to work more efficiently. In particular, Guidewire PolicyCenter will streamline the Mid-Term Adjustment process, and remove the need to retype data. Overall, simplified product offerings will make it easier to manage lines of business.
PwC has received positive feedback from both members and agents on the experience and design, as well as from NFUM people on PwC's upskilling of NFUM's teams. PwC is also equipping NFUM with the technical understanding and experience needed to support this implementation, and to manage and adapt the solution for the long term.Through the programme's three years, NFUM has sustained its remarkable retention rate, and more than half its customers now expect to use digital channels. That shift, combined with more efficient processes, has freed up agents and call handlers to focus on value-driving activities. PwC will continue to run the solution as a managed service until 2025. and – throughout the engagement – have been working to grow the client's internal capability.
View the PwC profile in the MCA Members Directory.