International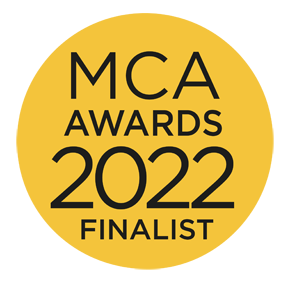 As a family-owned business founded over 150 years ago, Heineken has a proud legacy underpinned by a strong entrepreneurial culture. It has grown to become a successful global brewer, with over 170 leading beers, 85,000 employees, and operations in more than 70 countries.
Local presence is Heineken's core strength. However, this 'localness', and a growth strategy enabled by acquisition, has created fragmentation across its business that hampers efficiency, frustrates customers, and limits growth. At the start of 2018, Heineken was facing intense competitive pressures in the European market. the market that provides more than 50% of its revenue base, and was under significant pressure to improve its customer experience and reduce costs.
In response to this, Heineken decided to accelerate the digital enablement of its business in Europe. It needed to put in place the digital capabilities that would enable it to better focus on customer intimacy, improve ways of working and reduce the cost of Finance in the region.
However Heineken's previous investments in digital solutions had proved challenging – a lack of a common business language and its fragmented processes and systems across Europe had repeatedly held them back.
As a result, Heineken has embarked on a digital transformation journey to become the 'Best Connected Brewer'. To this end, SHARP-X was launched to create a central finance platform that would harmonise and simplify finance processes, establish a uniform finance data model across its European business, and deliver fast and reliable information across the business. PwC was called in to help.
Finance was the best place to start this digital journey, as it is the one business function that receives all key data objects and is involved in every meaningful transaction in the business. By standardising financial data, processes and systems, Heineken would be taking a giant leap forward in its digital journey.
Better data quality was essential. Heineken had accumulated 20 years' worth of 'data debt' clutter, which inhibited easy movement, so PwC sought to cleanse and organise its existing master and transaction data, to let clear and clean finance data flow through the business. A new Unified Data Model was designed and implemented across 26 European Operating Companies, to provide Heineken Europe with a common business language for the first time in its history.
With the programme now live, Heineken's European teams are all benefiting from a shared and centralised finance platform. It supports more streamlined and consistent transactions, displays clear and accurate real-time information on mobile devices, and provides an all-round financial picture of each local customer.
The new Unified Data Model also helps enforce clear and consistent data standards, leading to better monitoring, control and compliance. This has cut the cost of transactional finance by 20%, and helps management measure and monitor the business quickly and consistently across the whole region.
SHARP-X is a brilliant example of how countless other organisations can transition from today's fragmentation to where they need to be, retaining local context and agility while supported by a centralised digital finance backbone.
View the PwC profile in the MCA Members Directory.