Strategy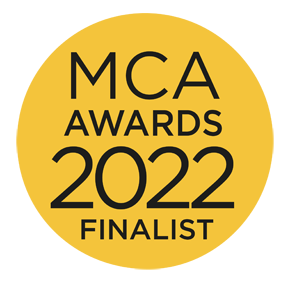 Stagecoach has been operating in the UK since the deregulation of national bus and coach transportation in the 1980s and rail networks in the 1990s. It now mainly operates national coach and local bus services. In 2021, the company was facing fundamental challenges to its business model, from increasing demands for convenience, changing consumer behaviours, the growth of personal micro-mobility and, with the spread of COVID-19 and a sharp decline in overall travel demand.
Although the business culture centred on excellence, it lacked recent innovation and needed fresh ideas to inform the long-term business strategy and provide confidence that short-term investments would provide value over the coming decade.
The Board had chosen a 'Grow and Innovate' pathway but, without support, was struggling to pursue this vision in a way that could clearly differentiate the business from its competitors. In April 2021, PwC-Strategy& was engaged to work with Stagecoach to develop a set of strategic options for the future.
PwC shaped its proprietary industry perspectives, framework of future-state scenarios, and renowned 'capabilities-driven' methodology into a bespoke approach of analyses and workshops. Through this approach, the combined client/consultant team rapidly imagined a wide range of innovative opportunities, assessed their attractiveness, and identified synergies to 'package' them into strategic options grounded in the client's differentiated strengths.
Less than a month later, PwC presented these strategic options to a Stagecoach Executive team, leading to five being selected for discussion at the Board Strategy Day in June 2021. The quality of their approach and the speed of the results was reflected in the client choosing to engage them in further work on detailed analyses of the strategic options.
From the five 'packages' presented by the management team, the Board selected two options to define Stagecoach's long-term strategic direction. This informed concrete near-term decisions, including:
– which 'no regrets' capabilities to invest in building or enhancing, through in-house development, external partnerships, and/or M&A activity; and
– which market activities to pursue proactively based on strategic importance, and which to respond to opportunistically based purely on commercial impact.
These decisions were built into the two-year plan and budget, improving the expected return on investment, as well as the expected growth forecast by taking a more considered, focused approach.
Meanwhile, PwC had helped Stagecoach to think differently about the future and how the business might serve it, by supporting them to think beyond current operational constraints, and by helping them recognise how current strengths could be integral to future success.
The client praised the engaging and positive experience the PwC team provided throughout the work. It had created unity and alignment amongst a diverse group of management stakeholders, to create energy and emotional investment in moving forward together toward a common future for everyone in Stagecoach.
As for PwC, they now have a rapid way to support clients who are experiencing disruption to their current business model, to help them develop robust, resilient and well-fitting strategic options for their future business.
View the PwC profile in the MCA Members Directory.