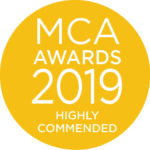 To the consumer Hoppy is the new home management site providing access to the widest and cheapest range of utility, broadband/TV and mobile deals, as well as the option to book a tradesperson for any job around the home. Hoppy keeps track of household to-do lists with helpful reminders and a central digital hub to manage the home, helping organise everything home-related, saving both time and money.
To EDF Energy, the Hoppy platform represents much more; both a defensive play and a strategic platform for growth; developed to disintermediate the customer acquisition stranglehold of price comparison websites (PCWs), drive new non-regulated revenue opportunities in the face of impending OFGEM price controls and wider energy commoditisation, and create a foothold into the attractive home services market.
Hoppy launched in November 2017, one of the first major initiatives to come out of the new EDF Energy Blue Lab innovation accelerator and the first venture to be launched under a new, non-EDF brand. Hoppy's customer base is growing rapidly, exceeding initial growth targets with a national ATL advertising campaign now in force. The platform itself and the many of the lessons learned will be a central enabler for EDF Energy's diversification and growth strategy over the coming years.
Sia Partners UK worked with EDFE Blue Labs to lead the end-to-end development of the growth strategy and enabling digital platform, bringing expertise in new venture launch, proposition development, partnership development and external industry sector insight to launch a commercially viable new venture within 9 months.
View the Sia Partners company profile in the MCA Members Directory.