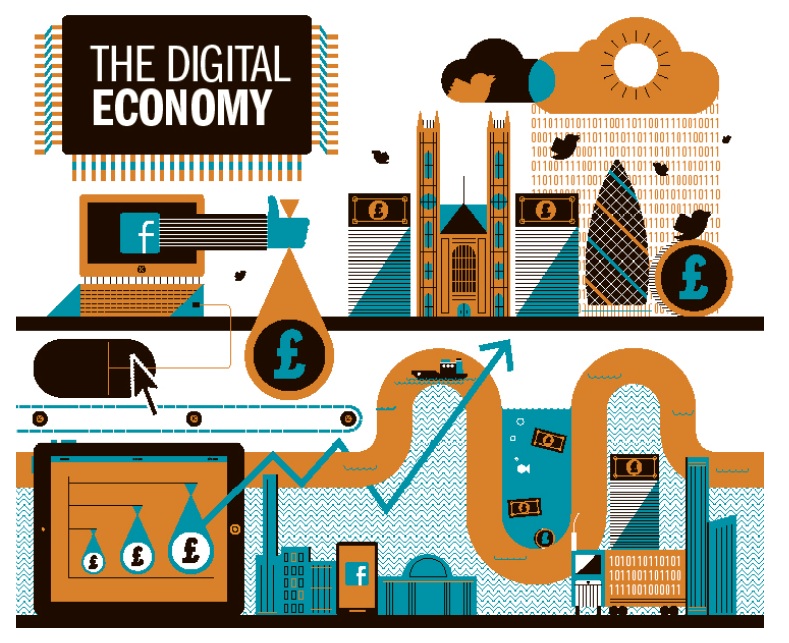 On 3rd June, The Times distributed a 16-page special report featuring the MCA and many of its members' work and views on digital. The report 'The Digital Economy', published by Raconteur in partnership with the MCA and The Chartered Institute of Marketing, includes articles on Digital UK, Digital Monetisation, Mobile Data and Social Media.
In the report, Paul Connolly, Director of the MCA Think Tank, highlights the work of MCA members Hitachi, Optimos, IBM and Deloitte in the digital arena.
The article
also features Saleem Ahmend, Principal at Moorhouse Consulting and Carlo Gagliaridi, a partner at PwC.
'The Digital Economy' is the first of several reports produced in partnership with Raconteur, an award-winning special interest publishing house and content marketing agency. The MCA and Raconteur will also work together on a further two reports in 2014 – one focusing on Project Management in September and the final one on M&A in December.
The MCA will be drawing more attention to the increasing presence of digital in the consulting industry as this year's MCA Annual Debate and Summer Reception on 10th July. The event will mark the start of the Association's year long campaign promoting it's members work in the digital field.
Raconteur's special report on The Digital Economy can be downloaded here.