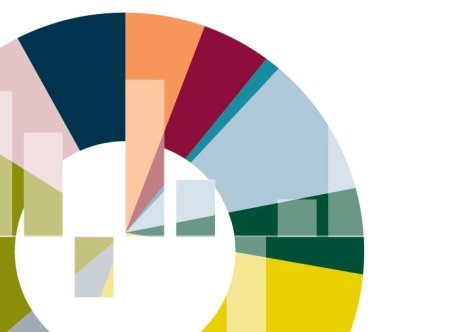 Data released today by the MCA has revealed that the UK management consulting sector [1] grew by 8 per cent in 2013 to £4.8bn the fastest rate of growth since 2007. Recruitment has also surged – up 16 per cent to 35,000 consultants across MCA member firms.
Digital explosion drives consulting service line growth
The MCA annual data, the authoritative account of the performance of the consulting industry in the UK, also found that the rapidly growing Digital & Technology service line now accounts for a quarter of consulting revenues. Its market share rose by around 6 per cent in 2013, and the degree to which firms are investing in this new area is illustrated by a staggering 115 per cent rise to 8,000 digital management consultants – as a result of both recruitment and redeployment.
Financial services continues to contribute the largest share of MCA members' fee income from the private sector (representing a 35 per cent share), but the three sectors that grew most rapidly in 2013 were Construction and Transport (up 60 per cent), Services (up 21 per cent), and Telecoms, High Tech and Media (up 18 per cent). The sharp rise in Construction and Transport is mainly as a result of consultants providing expert advice on many of the major infrastructure projects now in development, many stemming from the National Infrastructure Plan.
Paul Connolly, Director of the MCA Think Tank, and author of the report, said:
"Strong growth in Digital and Technology highlights how the consulting industry is central to the emergence of Digital as a major force in the UK economy. Many businesses are facing a range of Digital opportunities, and consultants are providing them with the expert knowledge they need to capitalise on them.
UK consulting's performance in 2013 is also an advance indicator for the prospects and health of the wider economy. Businesses are seeking consulting support to develop growth propositions: so consulting is growing by helping others grow."
Leading the companies and the economy back to growth and beyond
The MCA Insight Data revealed that UK consulting was not only well ahead of trend growth for the rest of the economy, but it also compares well with other service and professional sectors. Of the service sector, only retail, administrative and information services appeared to have grown faster than consulting in 2013, while professional services growth in general was slightly lower.
Modest recovery continues in the public sector
After the retrenchment in public services expenditure in the immediate aftermath of 2008, and more acutely again after 2010, public sector consulting in 2013 continued the modest recovery of 2012 (5 per cent), with revenue growth of around 3 per cent. However, these small rises still do not take consulting spend to anything close to the high points in the last decade. In real terms, public sector spend on consulting amounts to around half what it was before the downturn.
There were significant contractions in Central Government and Executive Agency spend, while there was 6 per cent rise in NHS spend, and more substantial rises in Defence and Local Government consulting. The report found that as local authorities have been hit by massive contractions in their budgets, MCA member firms have developed value propositions that help cash-strapped authorities save money through more effective targeting, prioritisation and segmentation of customers, or through proposals in which consultants share the risks and rewards.
Alan Leaman, CEO of the MCA, added:
"The small rise in public sector consulting is entirely understandable and welcome as it stems from real needs. MCA members would welcome even more of a proper dialogue with the public sector on how this need and its growth can be properly managed."
"We have established the Consultancy Buyers Forum which aims to promote excellent practice in consulting procurement across public and private sectors. MCA members wish to be purchased to secure value, and they follow through on that by taking the necessary measures to promote effective practice."
Big Four consulting
The Big Four accounting firms share of the MCA member firm revenues increased a little from last year to 44 per cent. Consulting staff numbers among the Big Four rose by around a fifth (22 per cent).
The future
The report states that with consulting having outperformed the wider economy in 2013, 2014 also promises to be a good year for the industry, potentially an even better one. Already many MCA members are recording full order books and strong prospects, and although there are many factors that can influence growth performance this year, if trend growth continues, the MCA forecasts double digit growth in 2014.
– ENDS-
For more information, please contact:
David Pippett
Director
DWP Public Relations
Tel: 01225 335675/Mobile: 07899 798197
The Management Consultancies Association (MCA)
The MCA is the representative body for management consultancy firms in the UK. Its mission is to promote the value of management consultancy for the economy and society as a whole. The MCA's member companies which is over 60 per cent of the UK consulting industry, employ around 35,000 consultants and work with over 90 of the top FTSE 100 companies and almost all parts of the public sector. The UK consulting industry is amongst the best in the world and a vital part of the business landscape.
Compliance with the MCA's tough entry criteria and rigorous Code of Practice means that MCA member companies are widely acknowledged to provide high quality services to their clients.
[1]The fee income of MCA member firms represents over 60 per cent of the UK consulting industry. The MCA therefore estimates that the UK industry is now worth c£9bn.
[2] In 2007, MCA member firm revenue grew by 10 per cent.