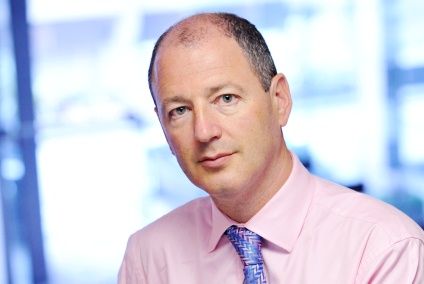 Howard Tollit, Executive Partner within IBM Global Business Services, has been elected President of the MCA (Management Consultancies Association), the trade association for UK-based consulting firms. He takes over from acting President Stephen Cavanagh of Mott MacDonald who remains one of the Association's three Vice-Presidents.
Tollit is currently a lead Account Partner in IBM Global Business Services' Energy & Utilities industry. Prior to this he led IBM UK's Strategy & Transformation business consulting practice, comprising 750 professionals. He has been a member of the MCA Board since 2012.
Tollit began his consulting career 25 years ago, initially working for Coopers & Lybrand, then PricewaterhouseCoopers, before joining IBM Global Business Services.
Howard Tollit said:
"It is an honour to be asked to serve the MCA as its President. I am an enthusiastic advocate for the huge value that our industry, and the highly talented professionals within it, deliver for our clients and the wider economy. I am privileged to take over from the excellent work of Stephen Cavanagh. I look forward to working with him, the rest of the Board and our members in further projecting the value and contribution our industry makes, through our clients, to the public and private sectors."
Alan Leaman, CEO of the MCA, said:
"Howard takes on the Presidency at an exciting time as we plan the launch of our Consulting Excellence campaign and the celebration of our 60th anniversary. Howard will help us lead the campaign and take it out to clients, government and the media."
Tollit is joined on the MCA Board by five new members: Tim O'Hanlon of GE Healthcare Finnamore, Nigel Slater of KPMG, Ross Williamson of Wipro, David Ferrabee of Able and How and Anthony Golledge of BAE Systems Applied Intelligence. David Ferrabee will also be leading the MCA's SME network, taking over from John Lockton of LCP Consulting.
Tollit will be supported by three Vice-Presidents:
Stephen Cavanagh, Head of Business and Professional Improvement, Mott MacDonald
Claire Kennedy, Joint Managing Director of PPL
Matt Watt, Partner at EY
-ENDS-
For more information please contact:
Kevin Kear
Marketing Manager
Management Consultancies Association
Tel: 020 7645 7953
Email: kevin.kear@mca.org.uk
The Management Consultancies Association (MCA)
The MCA is the representative body for management consultancy firms in the UK. Its mission is to promote the value of management consultancy for the economy and society as a whole. The MCA's member companies comprise over 60 per cent of the UK consulting industry, employ around 30,000 consultants and work with over 90 of the top FTSE 100 companies and almost all parts of the public sector. The UK consulting industry is amongst the best in the world and a vital part of the business landscape.
Compliance with the MCA's tough entry criteria and rigorous Code of Practice means that MCA member companies are widely acknowledged to provide high quality services to their clients.