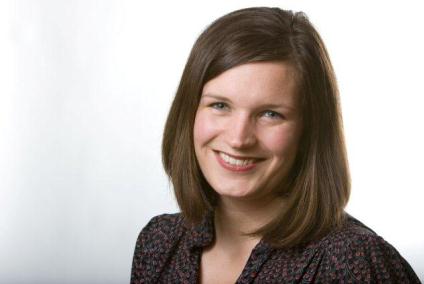 Claire Kennedy, Joint Managing Director of PPL has been elected as a Vice-President of the Management Consultancies Association, the trade association for UK-based consulting firms.
Kennedy is joined on the MCA Board by Andy Tinlin (Accenture), Geoff Kneen (Atkins) and John Lockton (LCP Consulting). Chris Cooper, founder and head of Challenge Consulting now enters his second year as MCA President.
Co-founding PPL in 2007, Kennedy has been a member of the MCA Board since 2013. She has over ten years' experience working at the heart of the public sector improvement agenda – managing complex change projects across multiple service areas, and delivering measureable benefits for customers and staff.
Kennedy's frontline experience includes managing a team of over 60 permanent and contract staff and a budget of £10million at the London Borough of Lambeth, as part of their improvement journey.
Claire Kennedy, Joint Managing Director of PPL, said:
"PPL has been helping to shape the management consultancy sector for a number of years, through our award-winning work to implement practical and innovative change with our clients and partners, and through our strategic work with the MCA. I am delighted to have been elected as Vice-President, and look forward to continuing to make a positive impact within a profession that makes a real difference within the UK economy"
Alan Leaman, CEO of the MCA, said:
"Claire takes on the role of Vice President at an exciting time for the industry as we develop our Consulting Excellence programme to promote high standards in the industry. We're also delighted that we have three new consulting leaders elected to the MCA board – that will provide their insights and experience of working with both large and smaller firms."
Supporting President, Chris Cooper, Claire Kennedy will work alongside two other Vice-Presidents: Steve Cavanagh, Head of Business and Professional Improvement, Mott MacDonald, and Matt Watt, Partner, EY.
-ENDS-
For more information, please contact
David Pippett
DWP Public Relations Ltd.
Mobile : 07899 798197
Email: david@dwppublicrelations.co.uk
The Management Consultancies Association (MCA)
The MCA is the representative body for management consultancy firms in the UK. Its mission is to promote the value of management consultancy for the economy and society as a whole. The MCA's member companies which is over 60 per cent of the UK consulting industry, employ around 35,000 consultants and work with over 90 of the top FTSE 100 companies and almost all parts of the public sector. The UK consulting industry is amongst the best in the world and a vital part of the business landscape.
Compliance with the MCA's tough entry criteria and rigorous Code of Practice means that MCA member companies are widely acknowledged to provide high quality services to their clients.
The MCA Board
The following leading consultants are on the MCA Board:
Chris Cooper, Challenge Consulting (MCA President)
Stephen Cavanagh, Mott Macdonald (MCA Vice President)
Matt Watt, EY (MCA Vice President)
Claire Kennedy, PPL (Vice President)
Martin Chalmers, BAE Systems Applied Intelligence
Dennis Horner, BDO
John Lockton, LCP Consulting
Nadun Muthukumarana, Deloitte
Deniele Principato, Atos Consulting
Claire Stokes, PwC
Paul Winter, Concerto Partners
Dave Yip, KPMG
Andy Tinlin, Accenture
Howard Tollit, IBM Global Business Services
Geoff Kneen, Atkins
Jer Lau, PwC