With the 2015 MCA Awards just around the corner, we take a closer look at some of the shortlisted project. The highly recognised Innovation category, sponsored by Kimble applications, is hotly contested between seven firms. Each project demonstrates the application of new and emerging ideas, processes and technologies or the use of innovative management techniques and processes which have successfully transformed a client operation or an aspect of the operation.
---
Arup with Croydon Council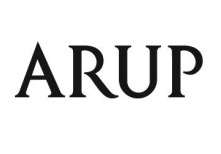 Croydon Council is embarking on an Olympic-scale programme of development, with one major difference: it's not on a blank canvas of land. In just five years, more than 160 construction projects will transform Croydon as a place to live, learn, work and visit, providing a completely new town centre.
Arup responded to Croydon's challenge of planning how to deliver the programme while keeping Croydon moving with a tailor-made, web-based dashboard that defines the programme, engages and reassures stakeholders and provides a strategic roadmap. It promises to radically transform how regeneration schemes are planned and delivered in the future.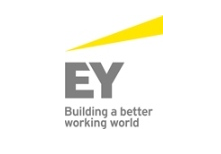 London Ventures is a radical, self-financing and commercially sustainable model for local government. It is designed to transform the way that innovation can be applied to the delivery of public services in the city.
Developed and managed by EY in partnership with London Councils, the programme brings together private sector companies, investors and communities, along with local authorities to drive innovation, cost efficiencies and better outcomes for Londoners.
Twelve months since it was launched, London Ventures has fostered the creation of over 100 innovative concepts. Nine of these have been approved and are now in delivery, having secured £4m additional investment into London, projected to save £10m for London tax payers and improve the lives of some of the most vulnerable people in the capital.
London Ventures is the first of its kind with other cities in the UK and abroad aiming to establish similar venture programmes with the help of EY.
---
IBM Interactive Experience with Homebase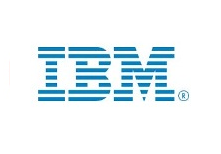 Leading UK home enhancement retailer Homebase worked with IBM Interactive Experience to successfully bridge the gap between the digital and the physical, ensuring a coherent experience across all channels.
Facing growing pressure from pure-play digital competitors, Homebase engaged IBM to create an innovative multi-channel environment that inspires customers on their home-improvement journeys.
As a result, average browse time has increased to more than six minutes, and Homebase recorded a 25 to 30 percent boost in online sales and reservations over the Easter peak trading period. The retailer also significantly increased average order values.
---
Mott MacDonald with AmeyCespa Ltd.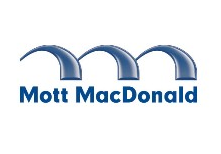 Mott MacDonald was commissioned by AmeyCespa, to provide Lenders' Technical Advisory services on the Milton Keynes Residual Waste Treatment Project, which involved the construction financing of the first UK combined technology treatment plant. Mott MacDonald provided overall project coordination and due diligence, and were key to unlocking the financing of this innovative project.
The client's biggest challenge was to provide assurance to the Lenders that the proposed project benefits were achievable, given the potential risks associated with investing in a project of this nature, complexity and size. Lenders in the market rely on Mott MacDonald's risk categorisation approach, translating technical complexity to allow the infrastructure finance community to understand the likely return on investment. Through innovatively applying its due diligence experience from across the Waste PPP market, Mott MacDonald played a central role in achieving financial close.
---
North Highland with John Lewis
John Lewis is renowned for its superb customer service. As part of their effort to consistently surprise and delight customers in an evolving retail climate, they were looking for a new approach to customer journey mapping. This is where the North Highland Customer Experience team stepped in, with their innovative "Galileo Tool". The tool has helped them to analyze and design Omni-Channel customer journeys in a truly original way. It studies the complex and multifaceted human behaviour around how and why we shop and is now used within John Lewis to continually improve their customers' experiences.
---
PPL with North West London Collaboration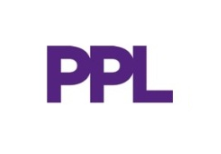 Driven by the fundamental goal of providing better, joined up care for the individual, Embedding Partnerships brings service users and carers together in equal partnership with professionals to co-produce integrated care. The creation of the Lay Partners Advisory Group and the Lay Partners Forum facilitated building new relationships, enabling lay partners to actively shape the transformation of care provision across North West London. PPL led the delivery of Embedding Partnerships from its inception, from co-designing the structure to fully embedding co-production in every aspect of work and supporting lay partners and professionals to undertake a new way of working together.
---